Partner Account Mapping Software
Automate partner account mapping
Stop swapping spreadsheets and ensure your channel and sales teams always have the most up-to-date partner information for each account.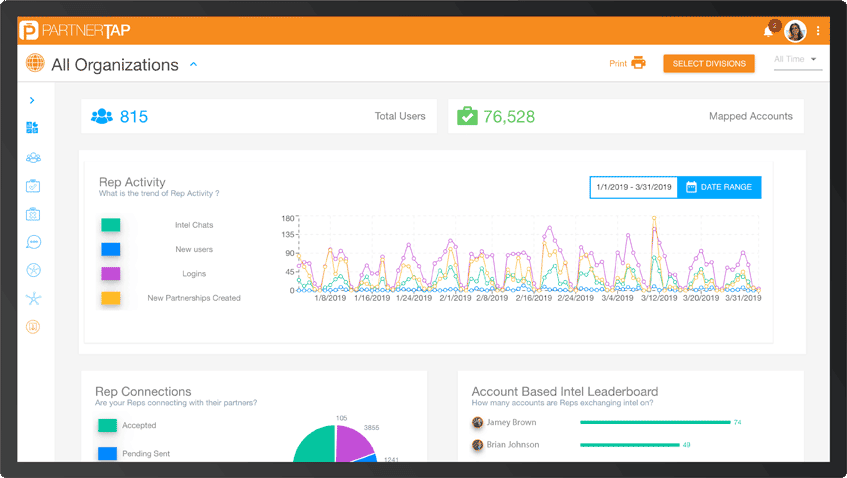 Automate account mapping with each partner
Upload account spreadsheets
Just take the lists of accounts each partner sends you and use our Partner Spreadsheet Utility to upload them into PartnerTap – we'll automagically map all the accounts for you.
CRM-to-CRM data exchange
Skip the spreadsheets all together by connecting your CRM system directly to PartnerTap and inviting your partners to do the same. It means your mapped accounts will always be up-to-date.
CRM-to-Spreadsheet data exchange
Want to work with partners who don't want to connect their CRM? No problem, they just upload their spreadsheet and PartnerTap instantly identifies shared accounts and new opportunities.
Machine learning algorithms
PartnerTap's machine learning algorithms give you the most accurate enterprise account matching in the industry.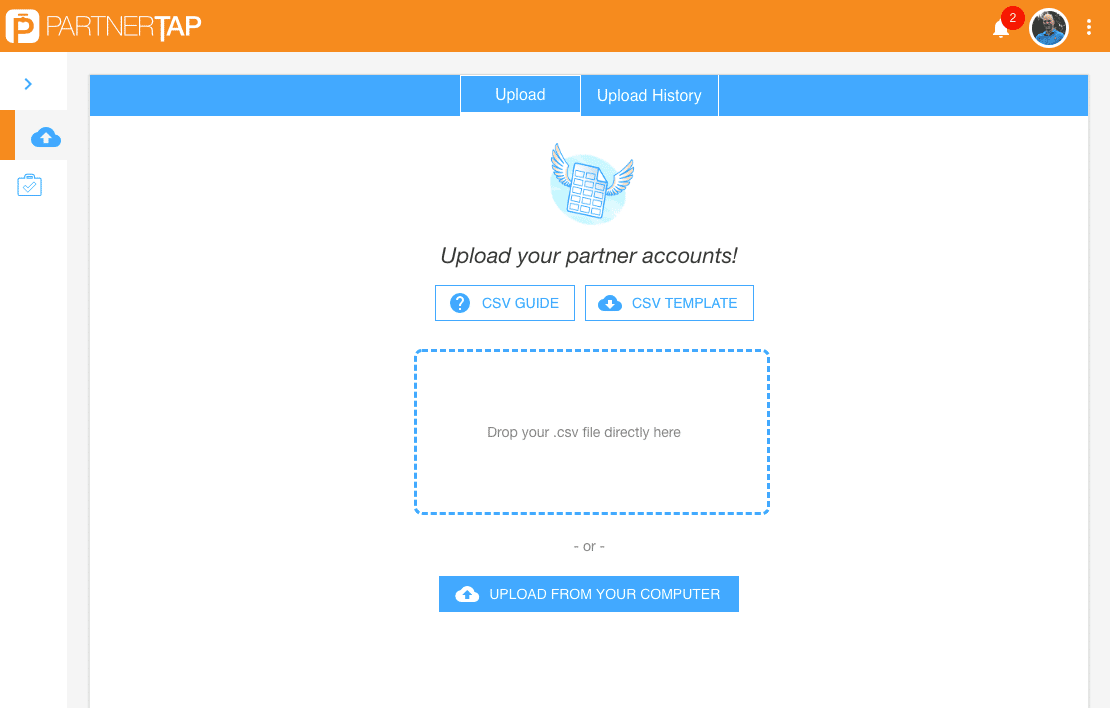 With PartnerTap I'm finally able to ditch all the spreadsheets and focus on helping our partners and sales teams work together to drive revenue.
– Nick Lambert, ADP District Sales Manager, Global Enterprise Solutions
Start working with partners immediately
Get started quickly
Instantly see which partner reps map to each of your accounts.
Upload partner lists from Excel
Run your Excel lists of accounts, sales reps and opportunities through PartnerTap to quickly see which partners can help.
Find the right sales rep when you need them
Always have real-time access to the account executive on each account, at each partner. Ping them directly via chat inside PartnerTap for the quickest response.
Manage partner field engagement at scale
See where you can deliver substantial impact across your partner ecosystem and turn your ecosystem into a competitive moat around your customers.
I used to waste hours each week trying to figure out who to work with at each partner company. Now with ParnerTap, I get straight to the right person every time.
– Nick Lambert, ADP District Sales Manager, Global Enterprise Solutions
Keep automated account mapping running all the time
Automate with direct CRM connections
As each partner connects with you on PartnerTap you get real-time account matching, instant access to collaboration on each account, and one less spreadsheet you'll ever have to look at in the future.
Sail through territory re-alignments
PartnerTap keeps your matched accounts and partners up to date so you always have the right information – even during territory re-alignments.
Improve your data
Get a full list of accounts that can't be matched with partners and pinpoint the data that needs to be cleaned up.
Empower Channel Managers to Scale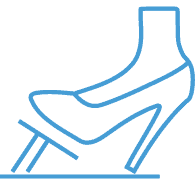 Get started quickly
PartnerTap is most powerful when you connect directly to your CRM, but you can also just upload a list of accounts, opportunities and owners in Excel.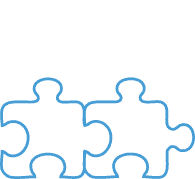 Pre-integrated with CRM
PartnerTap works automatically with the leading enterprise CRM systems including Dynamics, Salesforce, Hubspot, SAP, Oracle, Close.io, Sharpspring, Sugar and Zoho.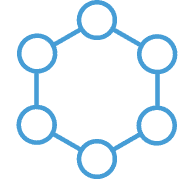 Ecosystem-scalable solution
Start using PartnerTap with a single partner then scale it across your entire partner ecosystem to expand your center of influence in key target accounts.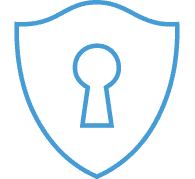 Enterprise data protection
Protect your confidential customer data with our cross-partner security & visibility engine.
PartnerTap is the easiest way to automate partner account mapping and the best way to ensure partner account information is always up-to-date for your sales and channel teams. The automated Partner Account Mapping software solution is part of the PartnerTap Ecosystem Sales Platform.
Take the PartnerTap Challenge

Close a new deal from a partner in your first year or get the 2nd year FREE