Stop staring at spreadsheets and automate your account mapping with each partner. Simply upload all the spreadsheets your partners send you, or invite them to connect their CRM systems directly with you on PartnerTap.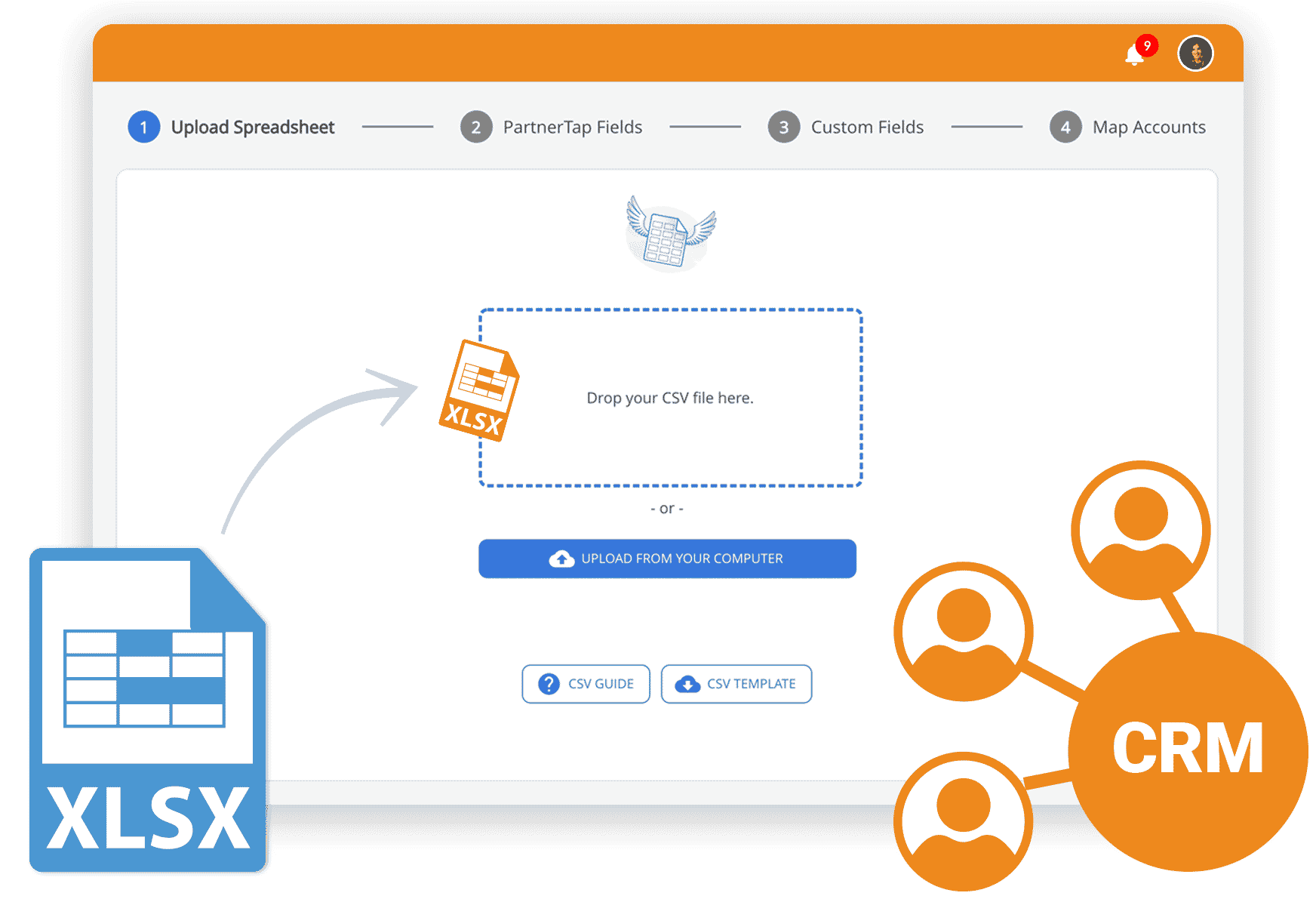 Everyone does account mapping

Whether you know it or not, sales and channel teams are already swapping account lists via spreadsheet. These lists include customers, prospects and are not at all secure. Crawling through each list of accounts to find mutual account overlap is time consuming and tedious. But it shouldn't be this way. Partner account mapping should be automated, secure and available to every channel and sales person.
How PartnerTap automates your account mapping with partners

With PartnerTap you can automate account mapping and control what data you share with each partner. The PartnerTap Partner Revenue Platform helps channel and sales teams identify the biggest revenue opportunities with each partner and share relevant information to sell into shared accounts.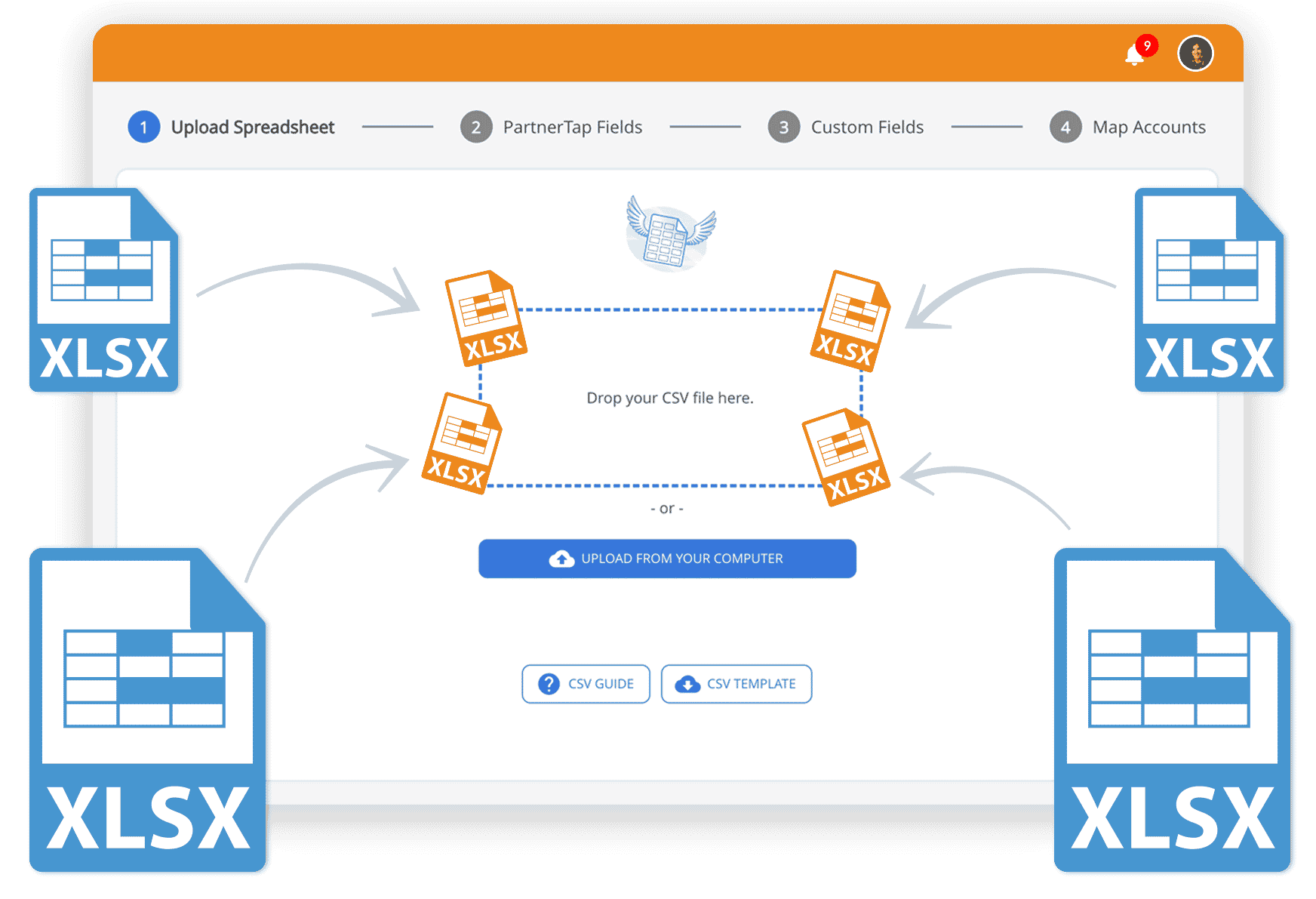 1. Upload your spreadsheets
The easiest way to start is to simply upload all the lists of accounts you have from partners. Our Spreadsheet Upload Utility makes this a simple drag-and-drop process.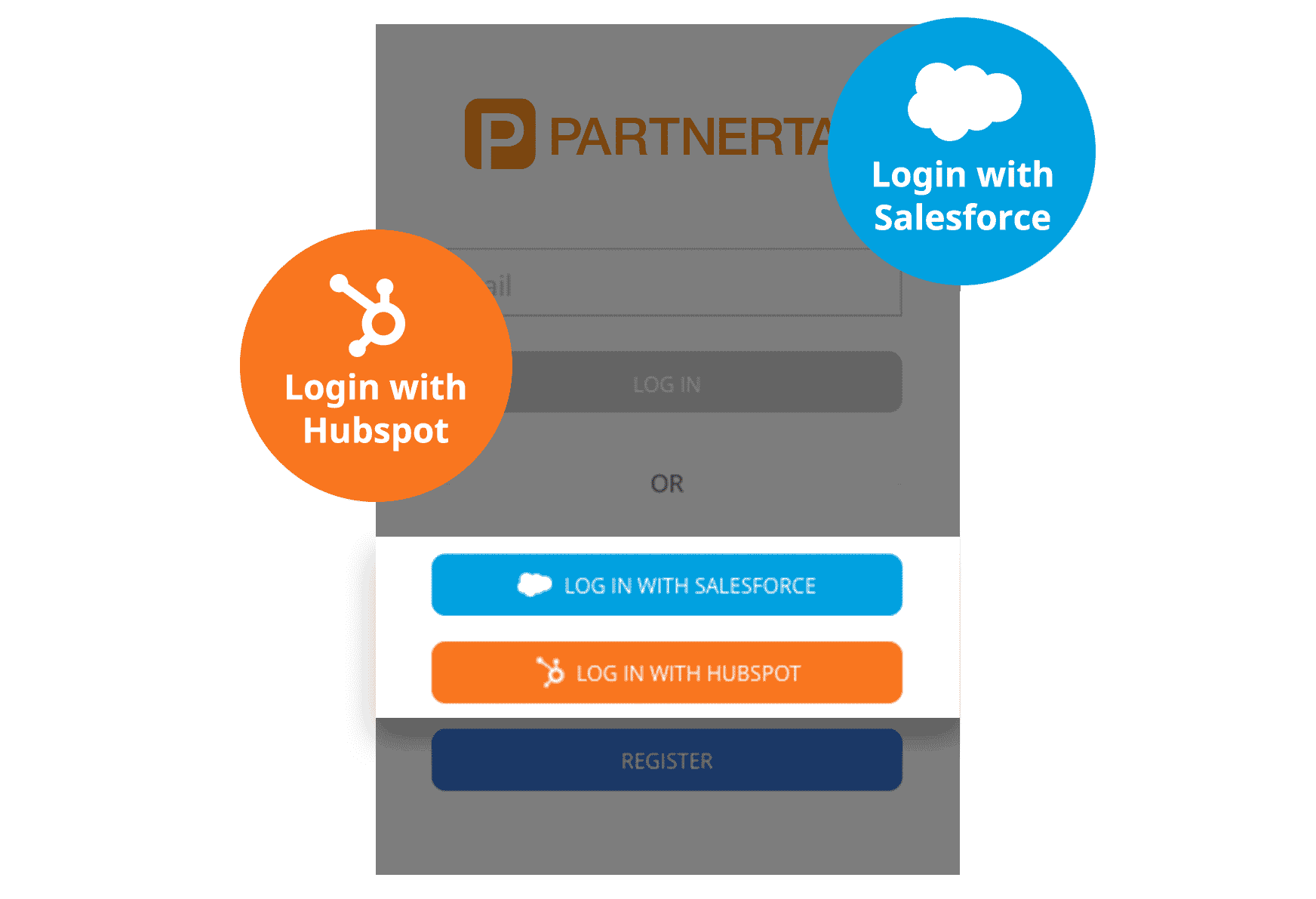 2. Connect your CRM
It's easy to connect PartnerTap directly with your CRM system. Just use your Salesforce or Hubspot usernames to login and PartnerTap will automatically bring in your accounts.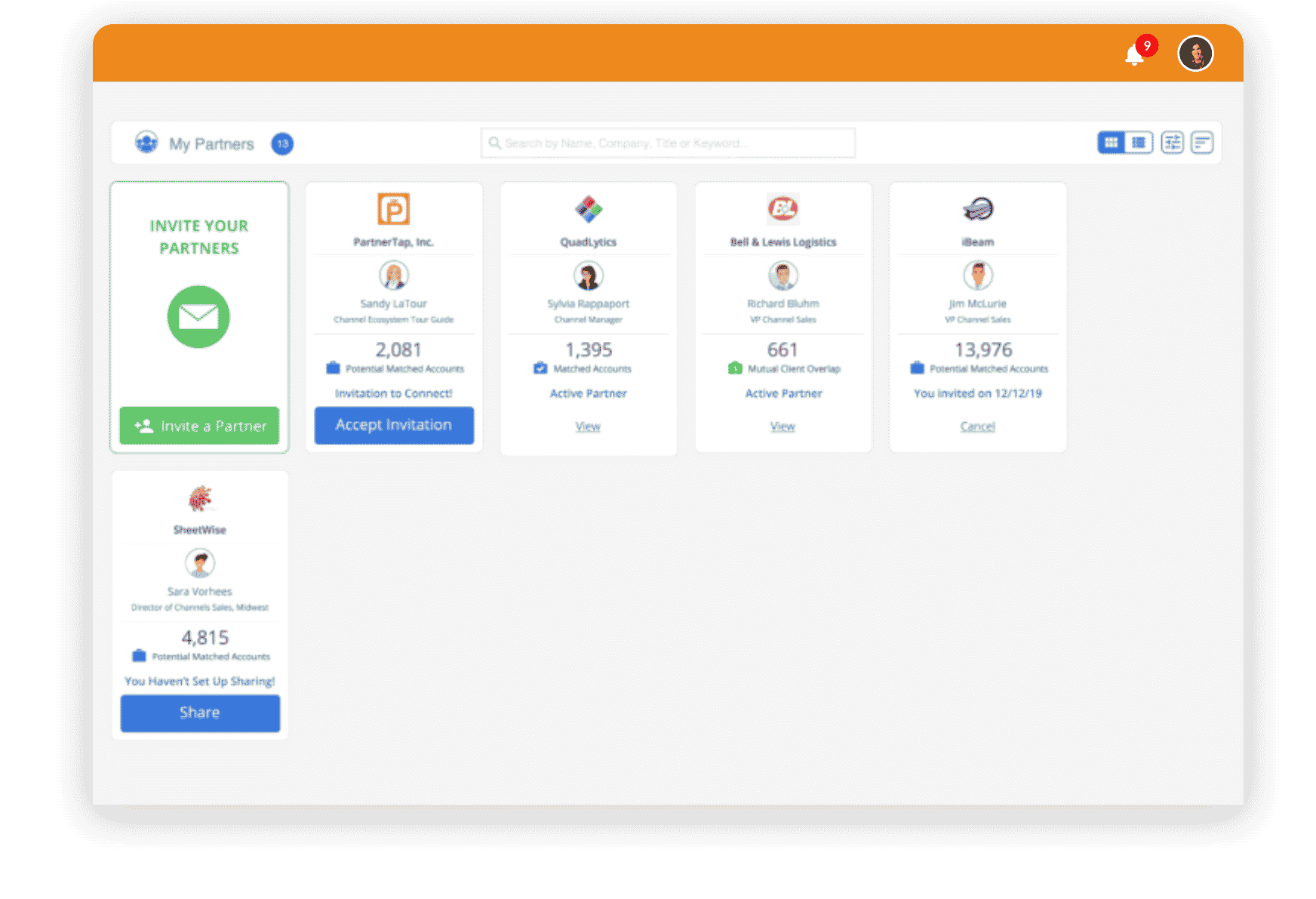 3. Invite partners to connect
When you invite a partner to connect with you on PartnerTap they will receive an email with a link. Once they accept and sign up for PartnerTap you will be able to share selected data with them.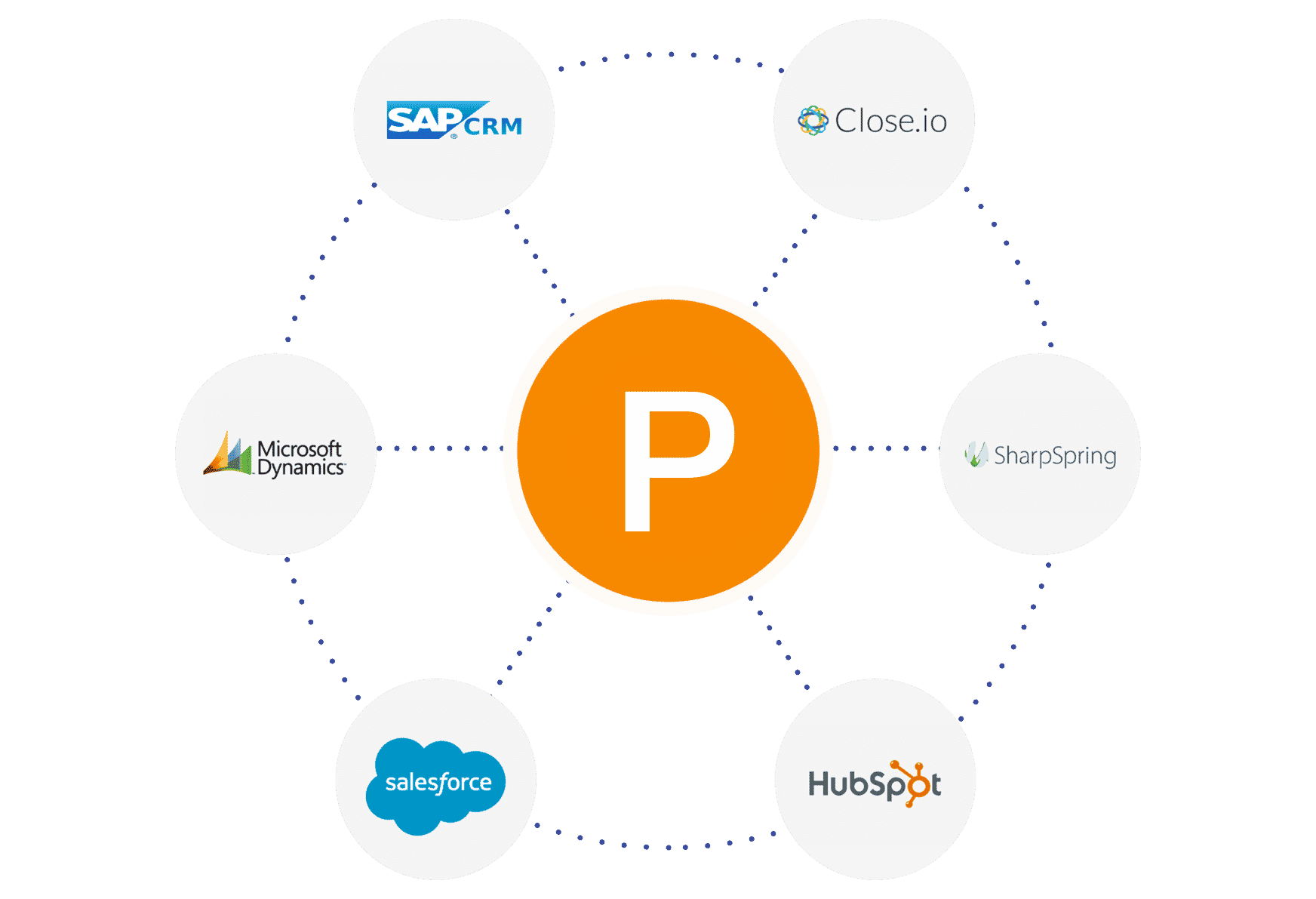 4. CRM-to-CRM real time updates
As each of your partners connect their CRM system with PartnerTap, you will get an ever-growing view of real-time mapped accounts with each partner. This always-up-to-date mapping works even during territory changes and when reps leave a team or company.
The PartnerTap automated account mapping is popular with both channel teams and sales reps because it eliminates spreadsheet swapping and is the fastest way to find overlapping accounts with each partner. Here are a few more reasons our customers swear they will never go back to the old ways now that they have PartnerTap:
Machine learning algorithms can map accounts from different companies even if they have different names entered in your CRM system
Can get started quickly just by uploading your list of accounts and all your partner spreadsheets
Can automate account mapping forever by connecting PartnerTap directly with your CRM
Quickly find the right partner sales rep on each of your mutual accounts
Identify new accounts you could be selling to that aren't yet in your CRM system
Empower channel managers to scale with powerful Channel Insights
Empower your sales team to co-sell and share insights with partners on shared accounts
"Imagine how many trade shows our GSMs [sales reps] would need to attend in order to build such a large and successful network in that time!"
PartnerTap Makes Companies More Money – Every Day
more partner
sales opportunity
deal sourced and closed
with PartnerTap
real-time
account mapping
My Stratascale Channel Manager invited me to PartnerTap, and in less than 5 minutes we had mapped accounts and were identifying companies to target.

– Michael Cullen, VAST Data Channel Manager