Channel Mapping & Insights Software
Scale how you work with partners
If you manage partners and have worked at length to get partnership agreements signed, integrations built, and the net net is little to no revenue – then it's time to up your game. PartnerTap helps channel managers know upfront if a partnership agreement makes sense. Going forward you can focus on scaling the right partnerships from the beginning. The end result is more time spent on revenue-generating activities with more qualified partners.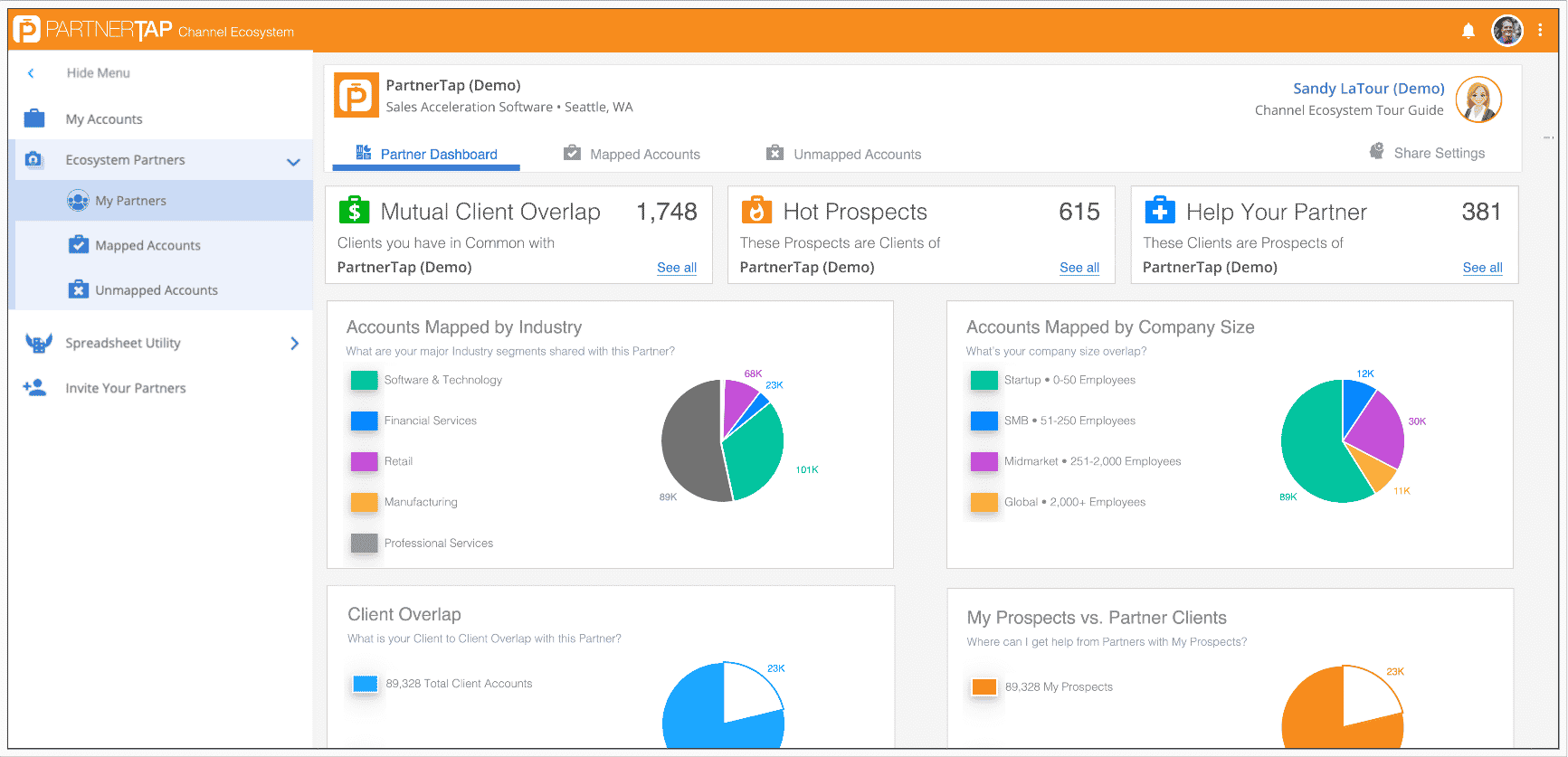 Automate channel mapping and scale
Upload partner account spreadsheets
Just take the lists of accounts each partner sends you and use our Partner Spreadsheet Utility to upload them into PartnerTap – we'll automagically map all the accounts for you.
See joint market opportunity
When you upload a partner's list of accounts into our free Channel Insights Edition you'll automatically see your joint market opportunity by industry, region and segment.
Impress and onboard new partners
Impress partners and get them started on a successful path with an instant list of accounts and opportunities your teams can work on together.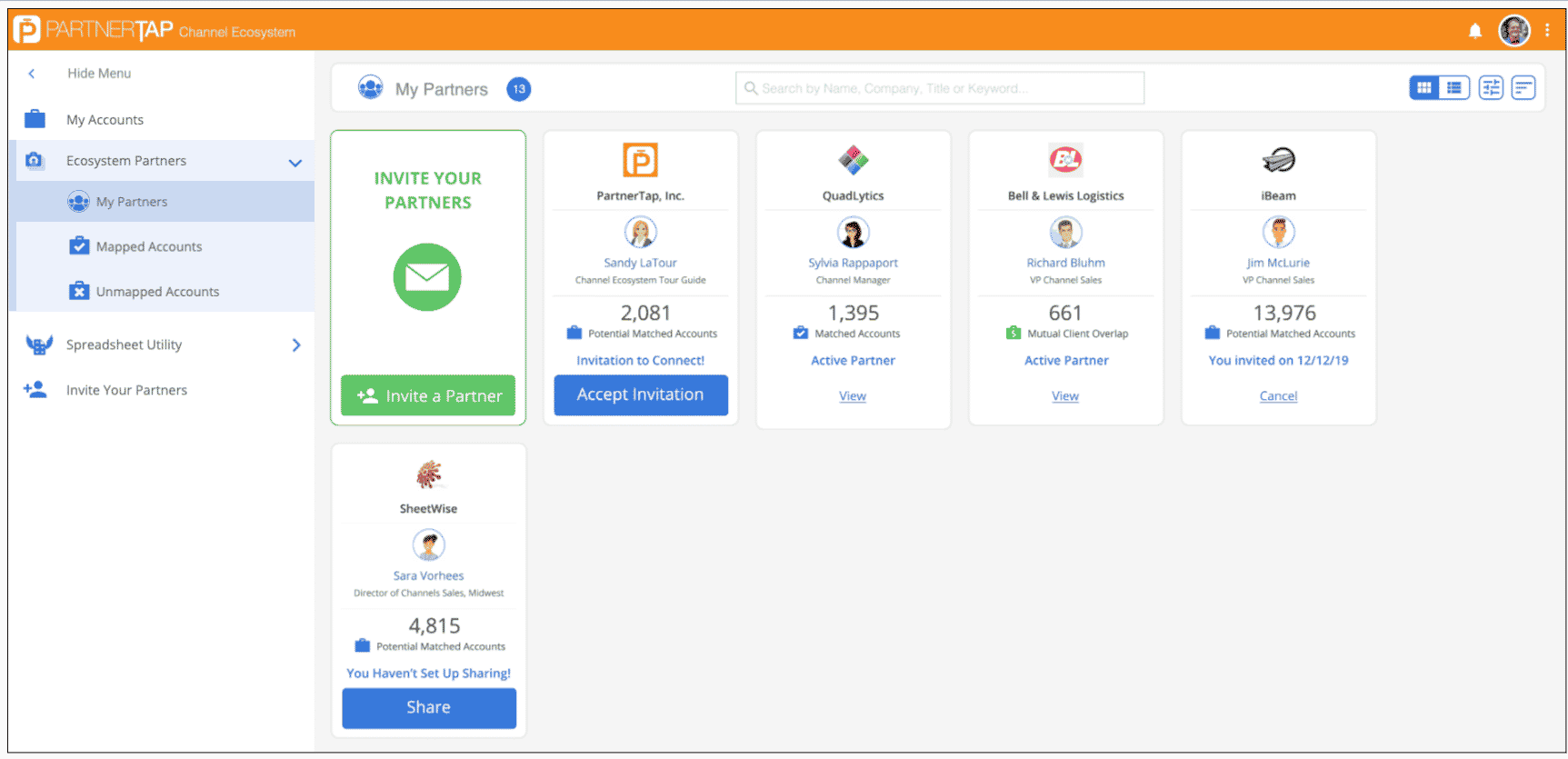 With PartnerTap I'm finally able to ditch all the spreadsheets and focus on helping our partners and sales teams work together to drive revenue.
Focus on your biggest opportunity partners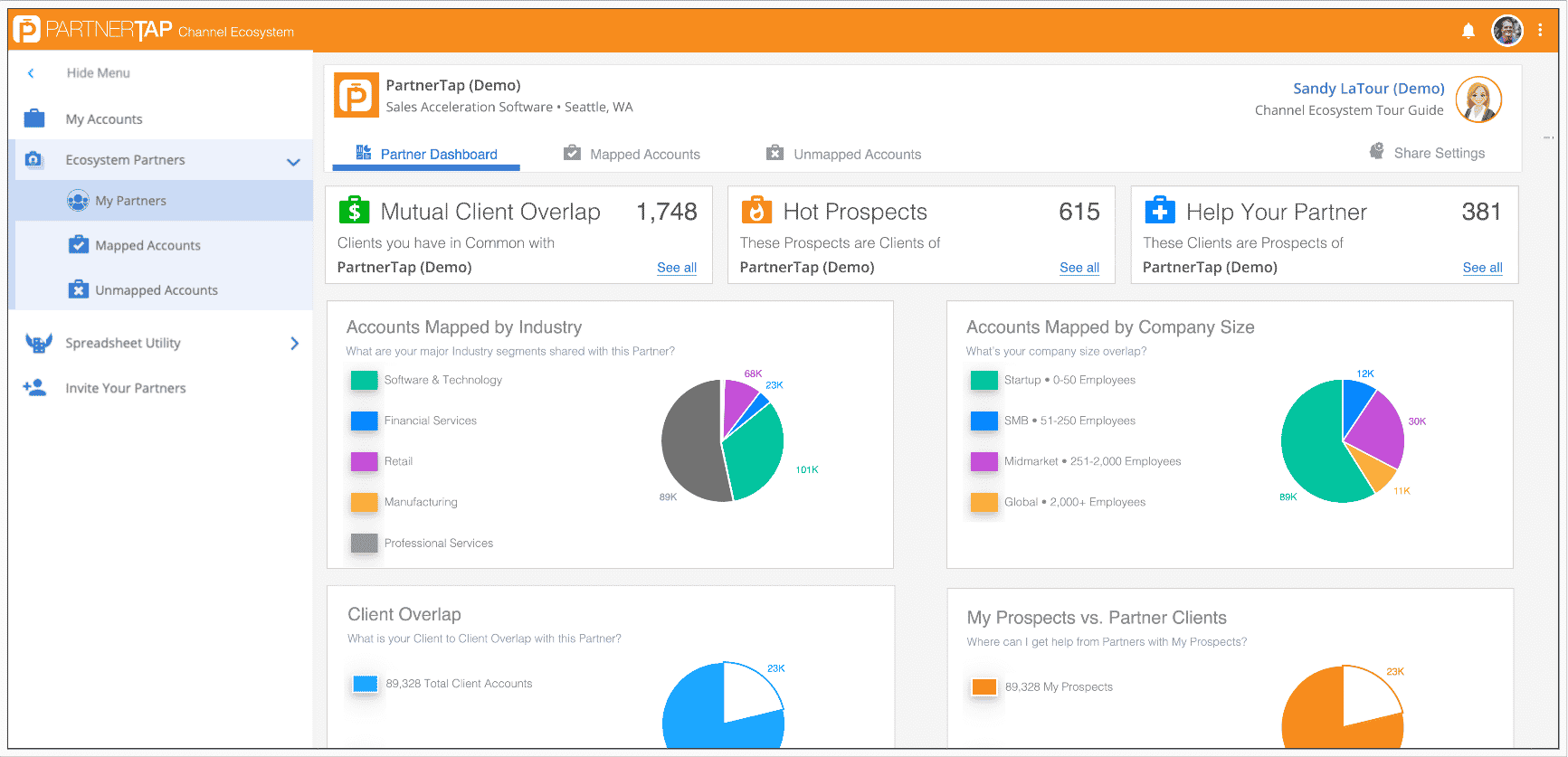 See your total addressable market
Use the free Channel Insights Edition to quickly see which partners have the most existing overlap and the most new market opportunity for your sales team.
Unlock detailed account lists
Upgrade to the Channel Essentials Edition to unlock the full list of matched accounts and see each partner's assigned sales rep for each account, as well as other insights the partner chooses to share with you.
PartnerTap helped us see that some of our quieter partners were actually a bigger revenue opportunity than our bigger-named partners.
Protect and control your data
Control what data you share
Use the Share Settings feature to customize what data you share on a partner-by-partner basis.
Protect sensitive accounts
Configure PartnerTap to not pull in sensitive, or "blacklisted", accounts from your CRM system.
Enterprise compliance and security
PartnerTap is GDPR and SOC2 compliant and has passed the toughest enterprise security reviews.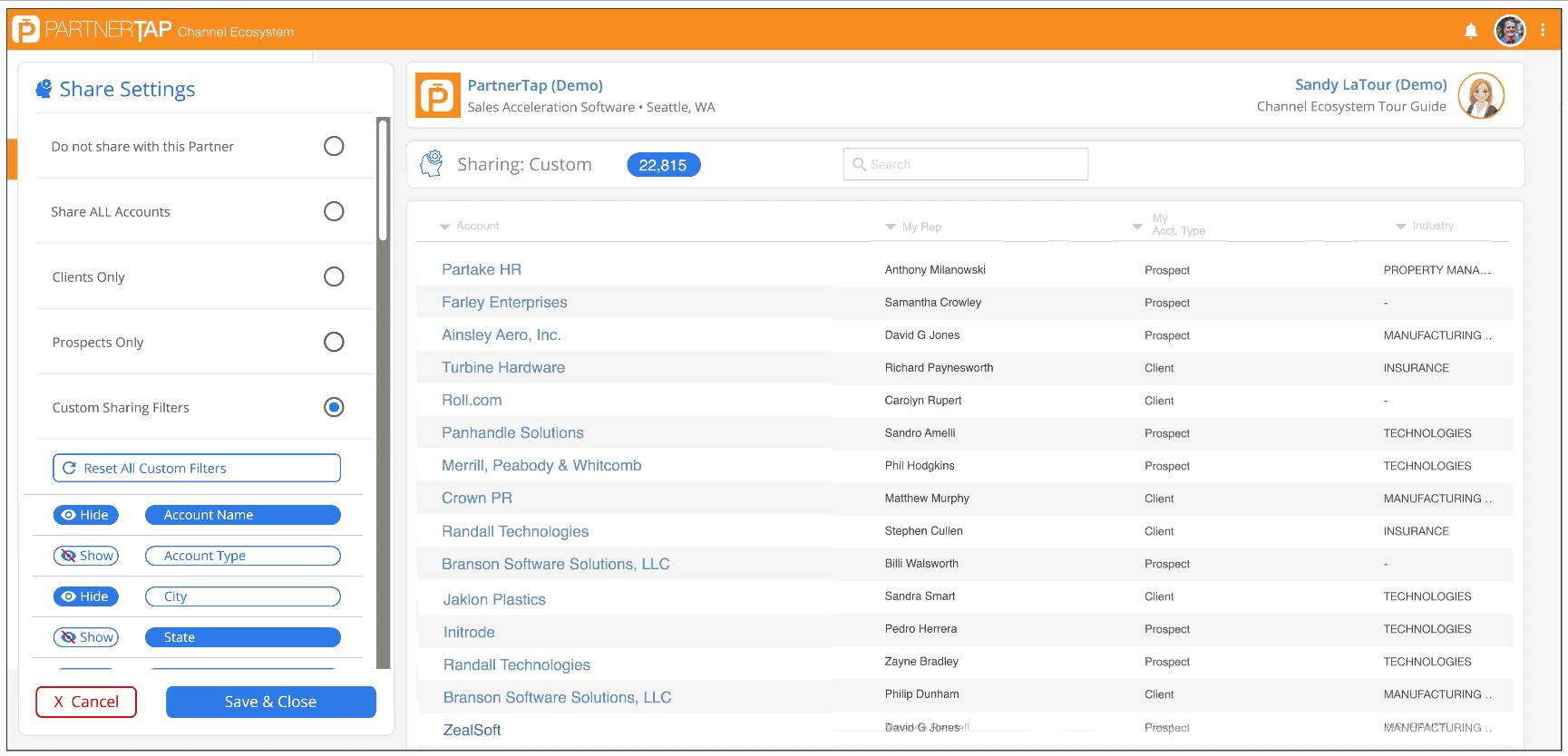 Focus more time on driving revenue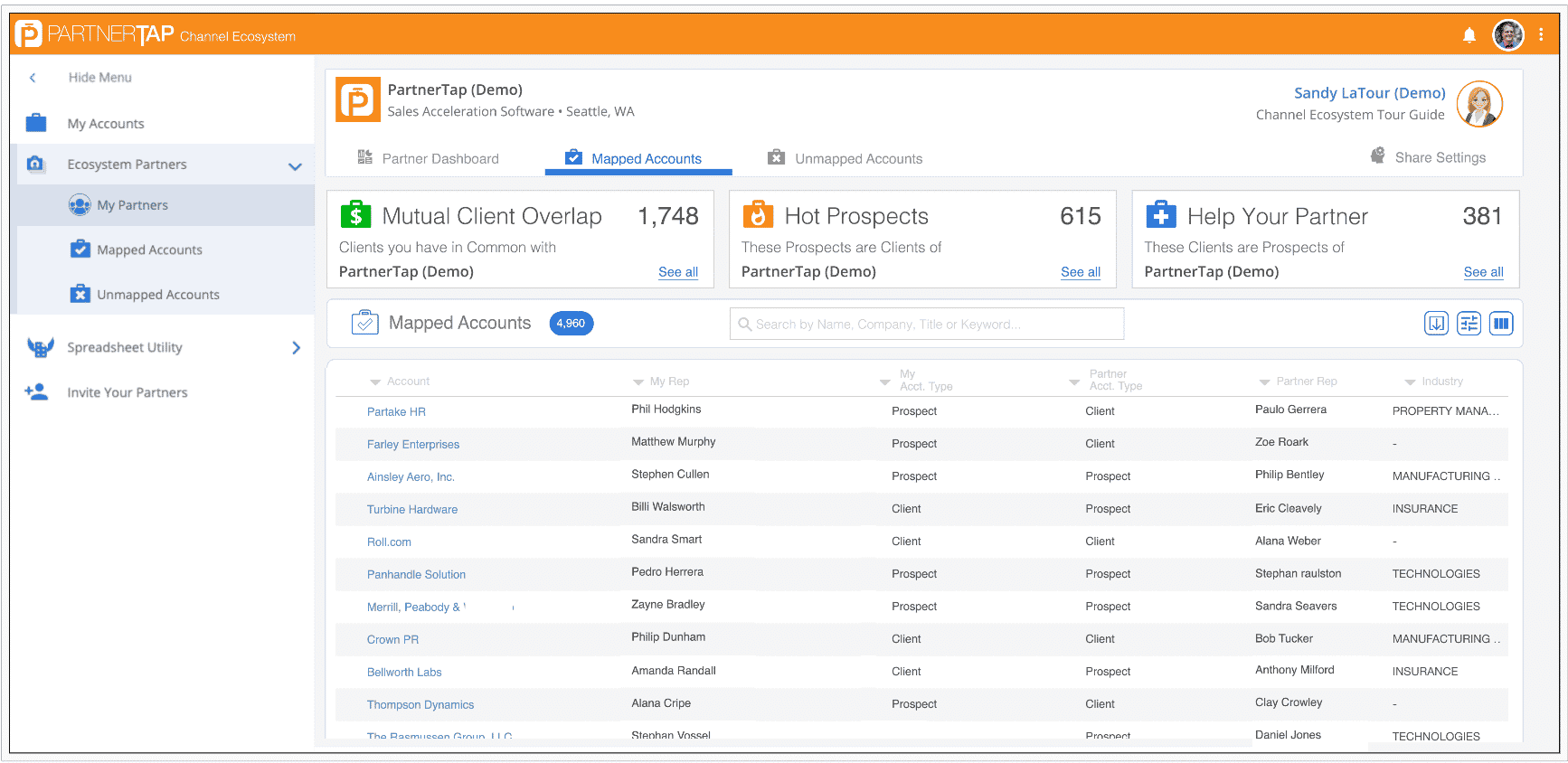 Target account insights
See which partners are currently engaged in your target accounts or have sold to them in the past.
Dual deal registration
Directly capture partner leads in both partners' CRM systems anytime a sales rep sends or receives a partner lead.
Assess and measure partners
See which partners are driving pre-lead activity and who needs more investment in strategic development.
It used to be difficult to prove involvement once a lead was passed. With PartnerTap all pre-lead activity is logged in both CRM systems.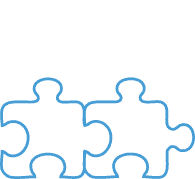 Get Started Quickly
PartnerTap is most powerful when you connect directly to your CRM, but you can also just upload a list of accounts, opportunities and owners in Excel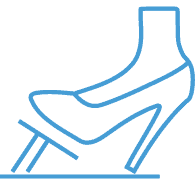 Pre-integrated with CRM
PartnerTap works automatically with the leading enterprise CRM systems including Dynamics, Salesforce, Hubspot, close.io, Sharpspring, SAP, and Oracle.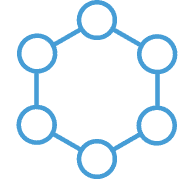 Ecosystem-scalable solution
Start using PartnerTap with a single partner then scale it across your entire partner ecosystem to expand your center of influence in key target accounts.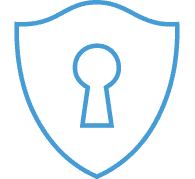 Enterprise data protection
Protect your confidential customer data with our cross-partner security & visibility engine.
PartnerTap is the best way to automate channel mapping and help channel managers focus on revenue generating work with each partner. Our channel mapping software gives channel managers insights into each partner's overlapping accounts and breaks down the total addressable market with each partner in seconds. The Channel Mapping software module is part of the PartnerTap Ecosystems Sales Platform.