LightEdge is a leading IT service management company and premier provider of compliant hosting, cloud computing, data protection, and colocation services. Their rigorous audit procedures and compliance certifications allow them to meet or exceed all top industry standards, including HIPAA, HITRUST, PCI, NIST, and more. As a leading provider of compliant hosting, they are trusted by IT teams and business users globally.
Keith Miersma, National Director of Channel at LightEdge, has been running technology partnership strategies for the past decade. Keith had grown accustomed to manual account mapping with partners and introducing partners to sales reps one by one. LightEde's manual process was inconsistent and he felt they were leaving money on the table due to missed opportunities. Keith was introduced to PartnerTap by a 30-year industry veteran.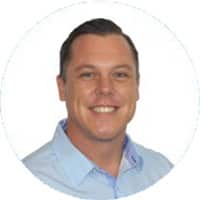 The go-to-market strategy with PartnerTap is the most ideal way to grow your channel from a referral standpoint."

Keith was intrigued and reached out to us. After we walked him through what we could do, LightEdge began their pilot immediately. When Lightedge started out they were hesitant to sync with salesforce. They started with a manual account upload but quickly found pipeline and decided to sync their Salesforce CRM. Keith immediately saw the value in using PartnerTap, and began to see where they could influence deals. Getting lists from their partners was also a problem before PartnerTap. Luckily their partners also saw the incredible value within PartnerTap and Lightedge is currently sharing lists with 9 partners and have nearly 40 spreadsheets uploaded. This all resulted in LightEdge identifying new pipeline and positive ROI within the first 30 days.
Outside of the introductions, LightEdge began saving time and money by moving to PartnerTap's automated account mapping system. Due to these efficiencies, Keith is actively working to connect with all of his partners on PartnerTap and open to any new potential partnership.
LightEdge has seen the following results in the first quarter using the PartnerTap partner engagement solution:
Identifying new pipeline and achieving positive ROI in the first thirty days
Captured a global view of partner accounts, beyond a specific channel rep's territory
Uncovered holistic pipeline potential hidden within spreadsheets partners share with channel sales reps
Identified customers that should be migrated from on-premise to more lucrative subscription services
Created a repeatable revenue-focused process with partners which required the right data, process, and technology.