Build an ecosystem-wide view of your market
PartnerTap gives channel teams a powerful data sharing and sales platform to automate channel mapping, share pipeline, and build an ecosystem-wide view of each customer, prospect, and partner. Customers use PartnerTap to co-build,
co-market, co-sell, and co-retain with the best partners on each account.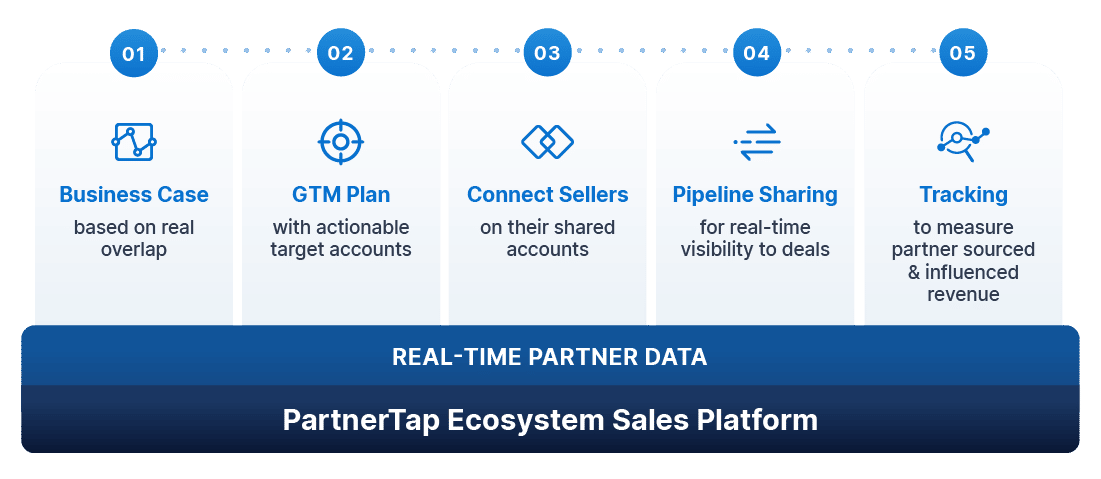 Real-time channel mapping
Invite partners to connect, sync with your CRM, and get a real-time view of ALL your overlapping customers, prospects and opportunities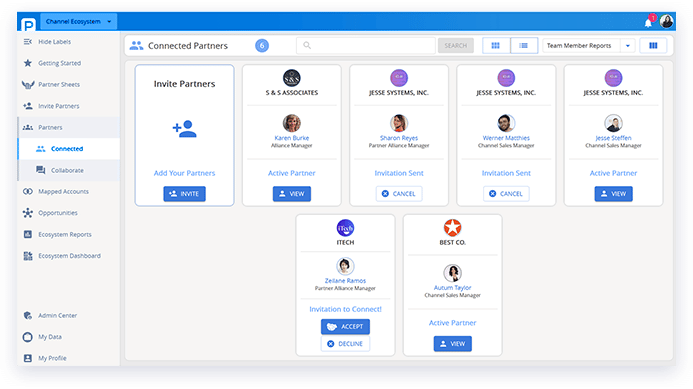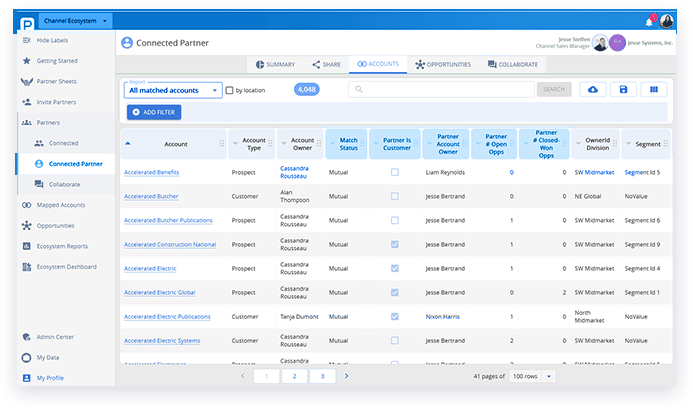 Ecosystem-wide data
Detailed ecosystem reports give you a multi-partner view of each customer, prospect, lead, and opportunity that pinpoint new sales opportunities and the best partners to engage on each account.
Align complex account teams
Give everyone real-time visibility to the product specialists, customer success reps, and sale specialists at each partner on each account. Let sales teams collaborate on specific accounts with partner contacts via PartnerTap chat, Slack or Teams.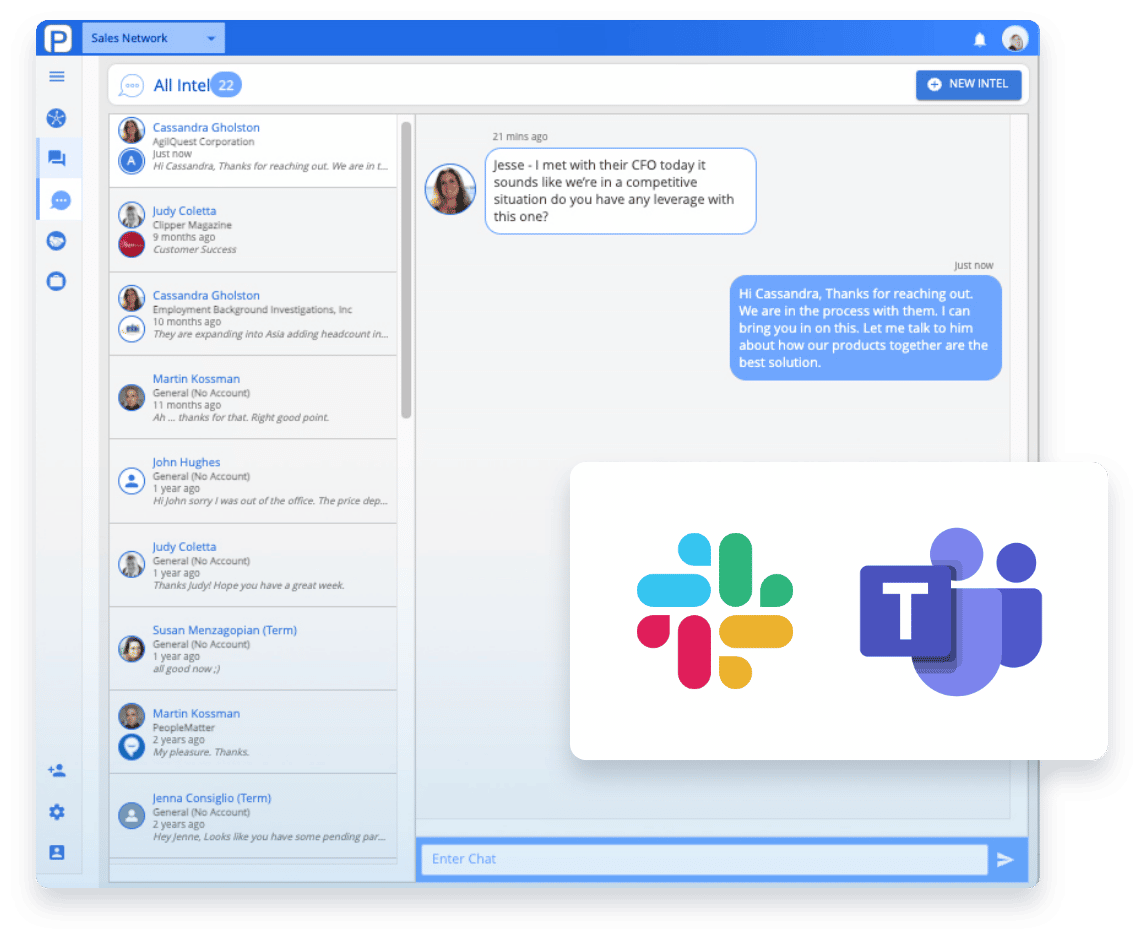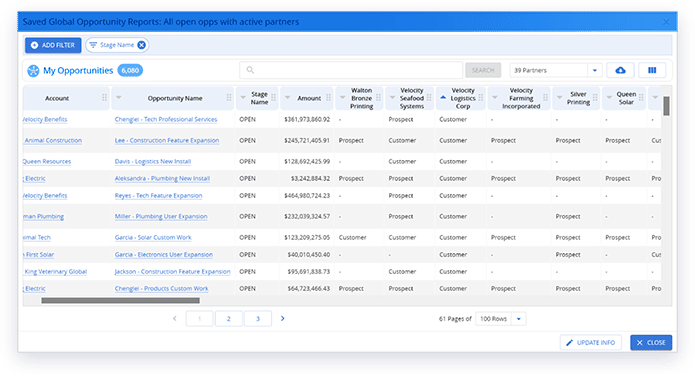 See and track partner pipeline
Opportunity sharing and reports make it easy to share opportunities with trusted partners and track the progress of your partners' deals as they progress through the pipeline.
Empower sales, marketing & success
Push all of your mapped partner data back into your CRM so that everyone involved in go-to-market and supporting customers can leverage the best partners to sell more, drive more usage, and make customers successful.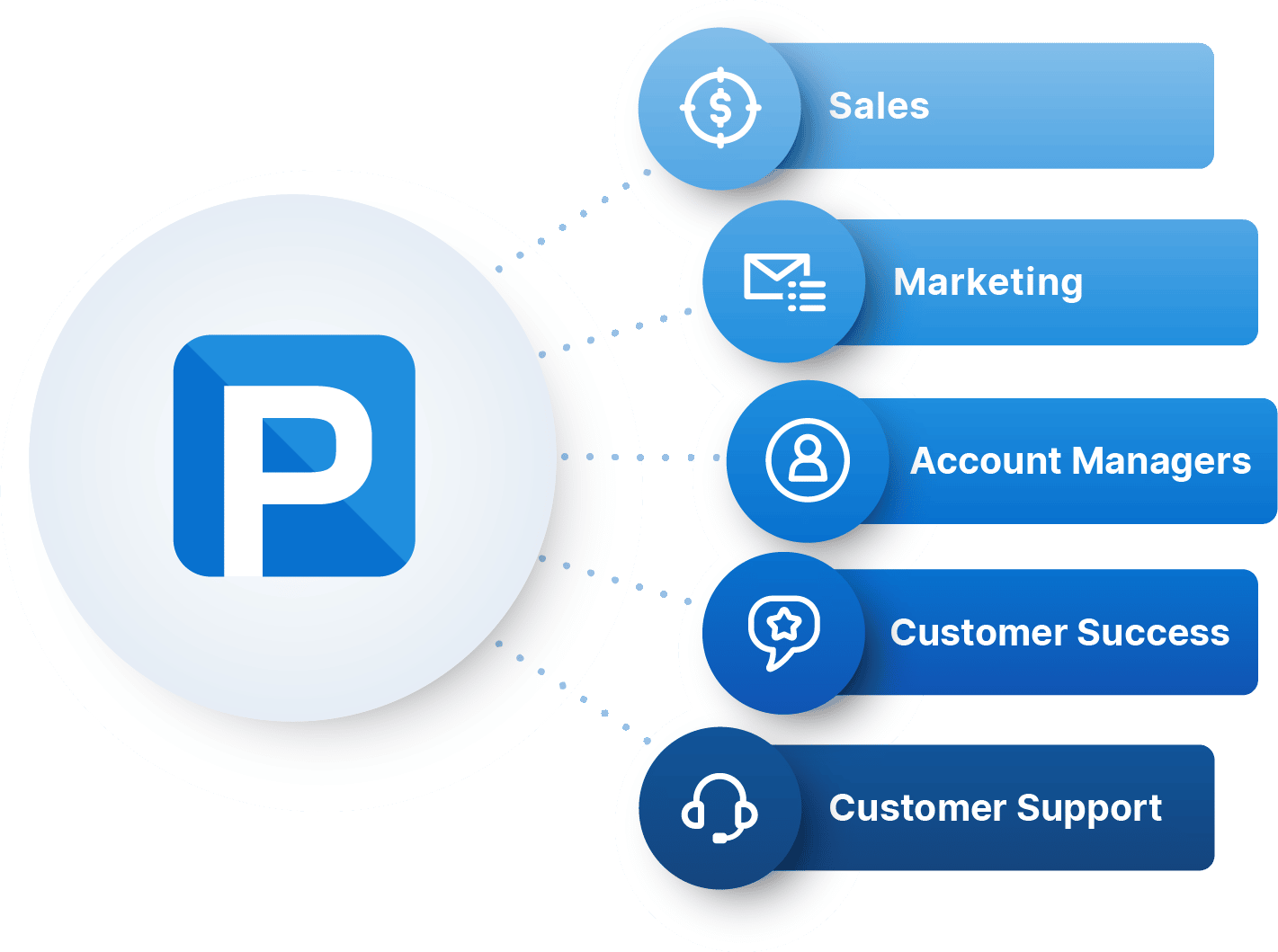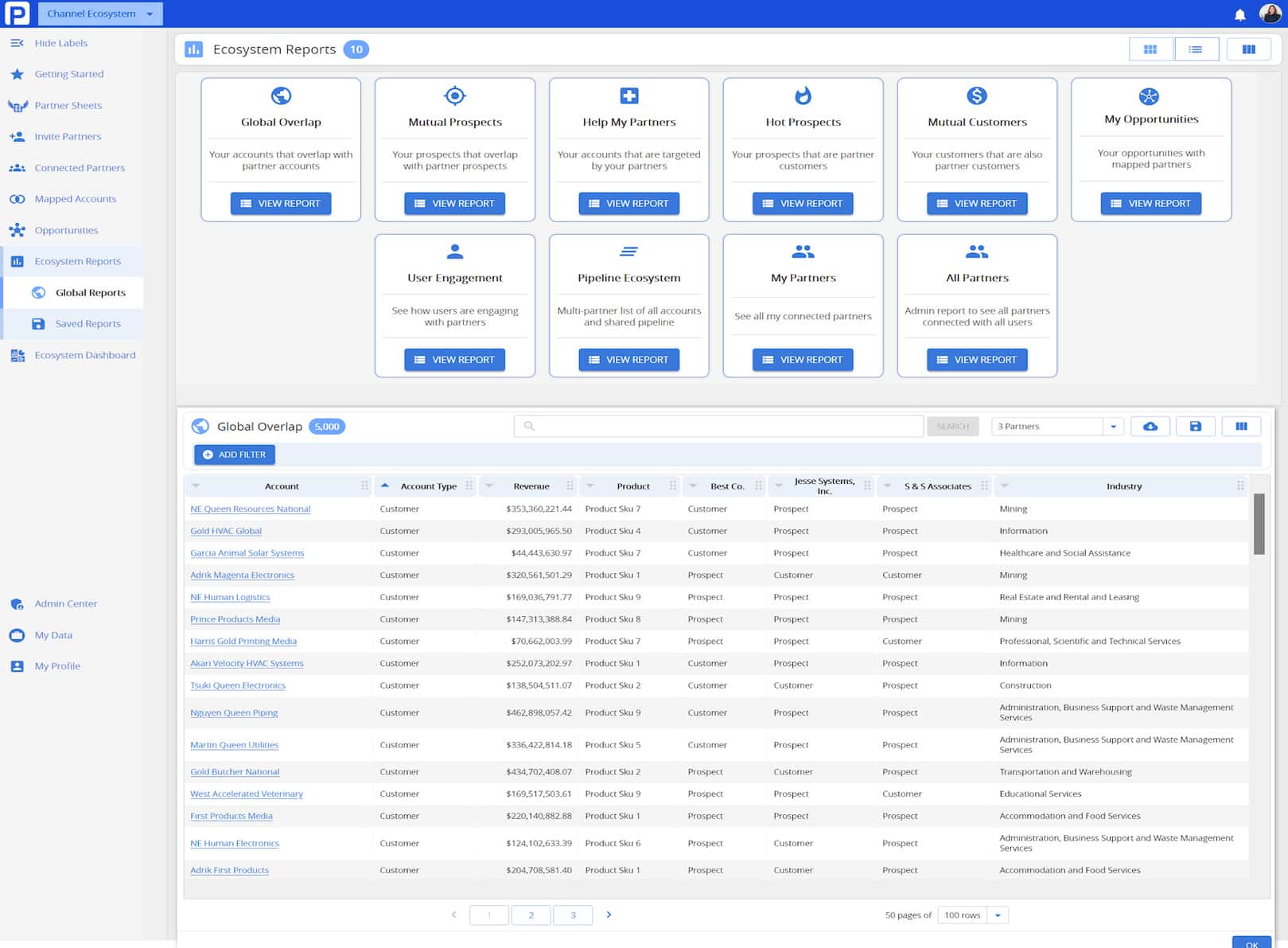 Get credit for partner pipeline
Ecosystem revenue analytics and reports let you attribute, track and measure all partner-sourced and partner-influenced pipeline and revenue inside PartnerTap and inside your CRM.
Integrations
Works instantly with your CRM
Connect, share and see data from partners regardless of which CRM they use with 100% native integrations.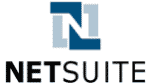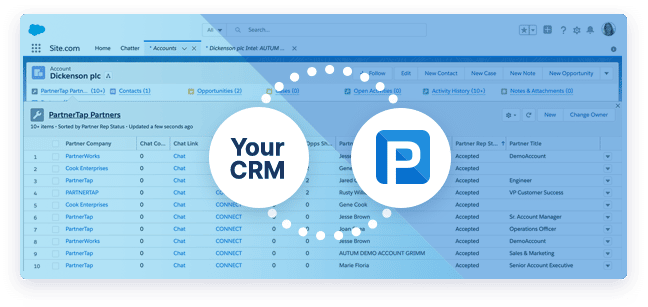 Salesforce Managed Package
Push PartnerTap data back into your CRM so sales reps and GTM teams have the partner data they need where they already work.
PartnerTap Accelerates Ecosystem Growth
10x More new logo deals sourced with partners
$1MPipeline sourced during 30-day pilot
$110M Deal sourced and closed with PartnerTap
100% Real-time account mapping