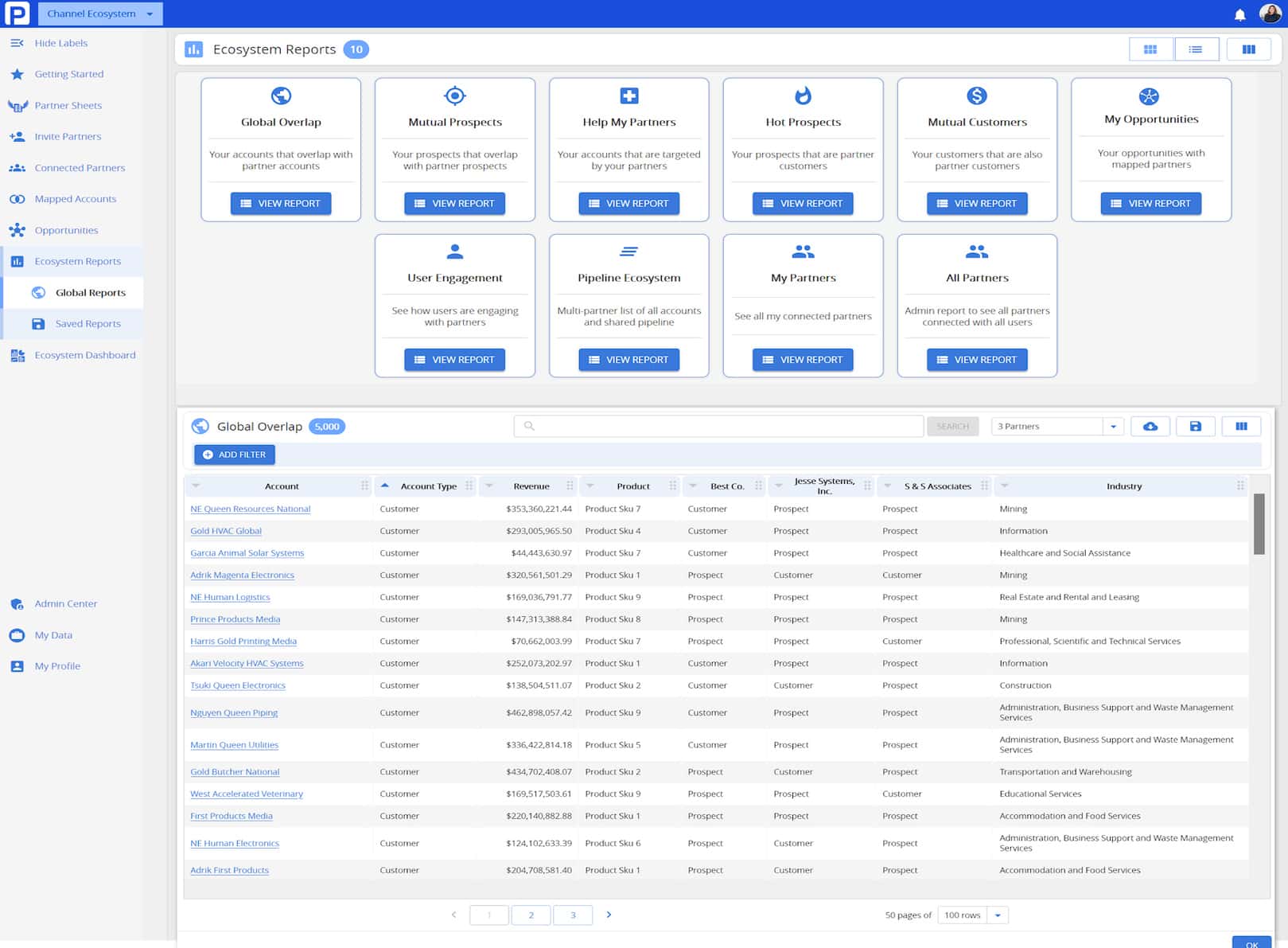 The free Channel Insights Edition is designed for anyone in a channel, partner, business development, or sales enablement role.
With this product, you can sync directly with your CRM, invite partners to connect and accept invitations from partners, and see your detailed mapped account data with each partner.  We do all the account mapping and give you powerful reports that show your mutual overlap and whitespace with each partner.
We recommend connecting PartnerTap directly to your CRM system and inviting your top partners to connect with you directly.
If you use Salesforce, Dynamics, or Hubspot you can simply sign up using your current CRM login and we will automatically pull in your accounts for you.
Our free Channel Insights account lets you:
Sync automatically with your CRM for real-time account and opportunity mapping with each partner
Invite unlimited partners to connect and map data with you on PartnerTap
Control what information you want to share with each connected partner (we take data security and controls very seriously)
Accept unlimited invitations from partners to connect
Automate account mapping with each partner. Unlimited mapped accounts – forever
Powerful reports that show you your mutual overlap and whitespace with each partner
Upload up to 5 partner spreadsheets to instantly map them against your CRM
Use the in-app chat to collaborate with your connected partners