PartnerTap has built 100% native integrations with Salesforce CRM. No third-party tools required. When you connect PartnerTap with Salesforce.com you get real-time data syncing and mapping with your partners or other internal CRM systems.
PartnerTap can also push all detailed partner ecosystem data back into Salesforce so sales, marketing, and customer success teams have the data where they already work. Read all the 5-star reviews on the Salesforce AppExchange.
Want to be impressed even more? You can sign up for a free PartnerTap account using your Salesforce username and your PartnerTap account will be set up for you automatically. PartnerTap utilizes the password and MFA policies already enforced by your Salesforce CRM SSO to ensure users see only the data they are allowed to see within Salesforce.
SSO, real-time synced data, real-time mapping across CRM systems and with partners, and pushing valuable partner data back into Salesforce for use in reports and dashboards. Pure ecosystem value. That's why Salesforce customers including ADP, GoTo, Genesys and Brex and have connected PartnerTap with Salesforce CRM and use it as their data-driven discovery platform for partner revenue.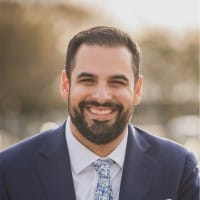 PartnerTap is now the single source of truth for the entire partner ecosystem around our target accounts.

Trusted by the enterprise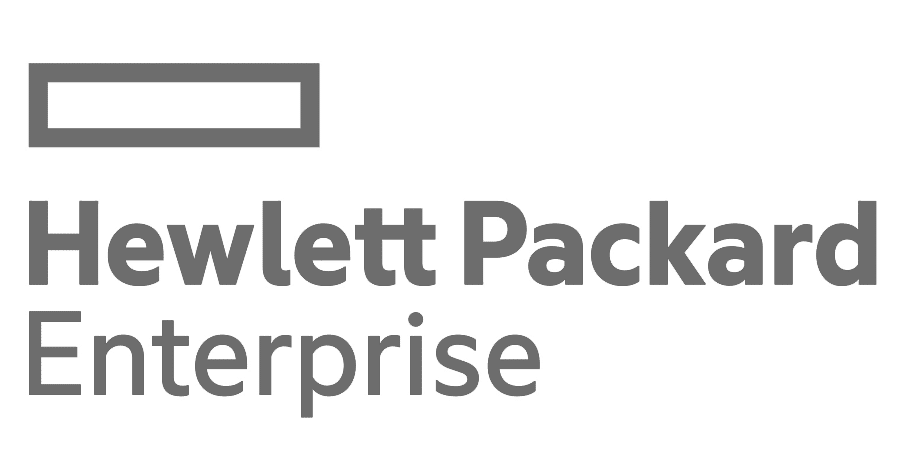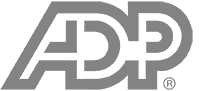 How PartnerTap helps Salesforce customers
Automates account and sales data mapping with partners
Invite partners to connect, sync with your Salesforce CRM, and get a real-time view of your overlapping customers, prospects and opportunities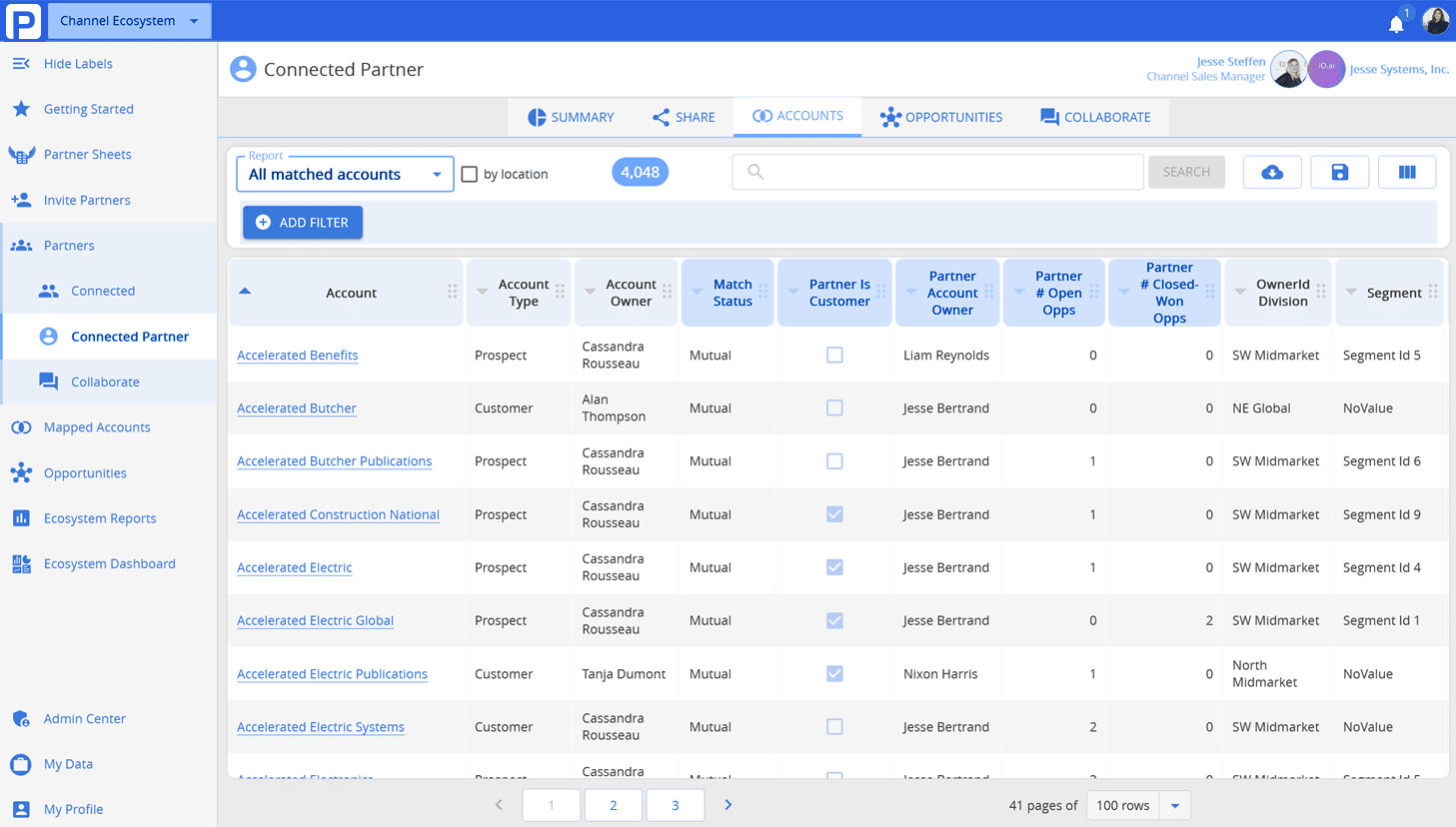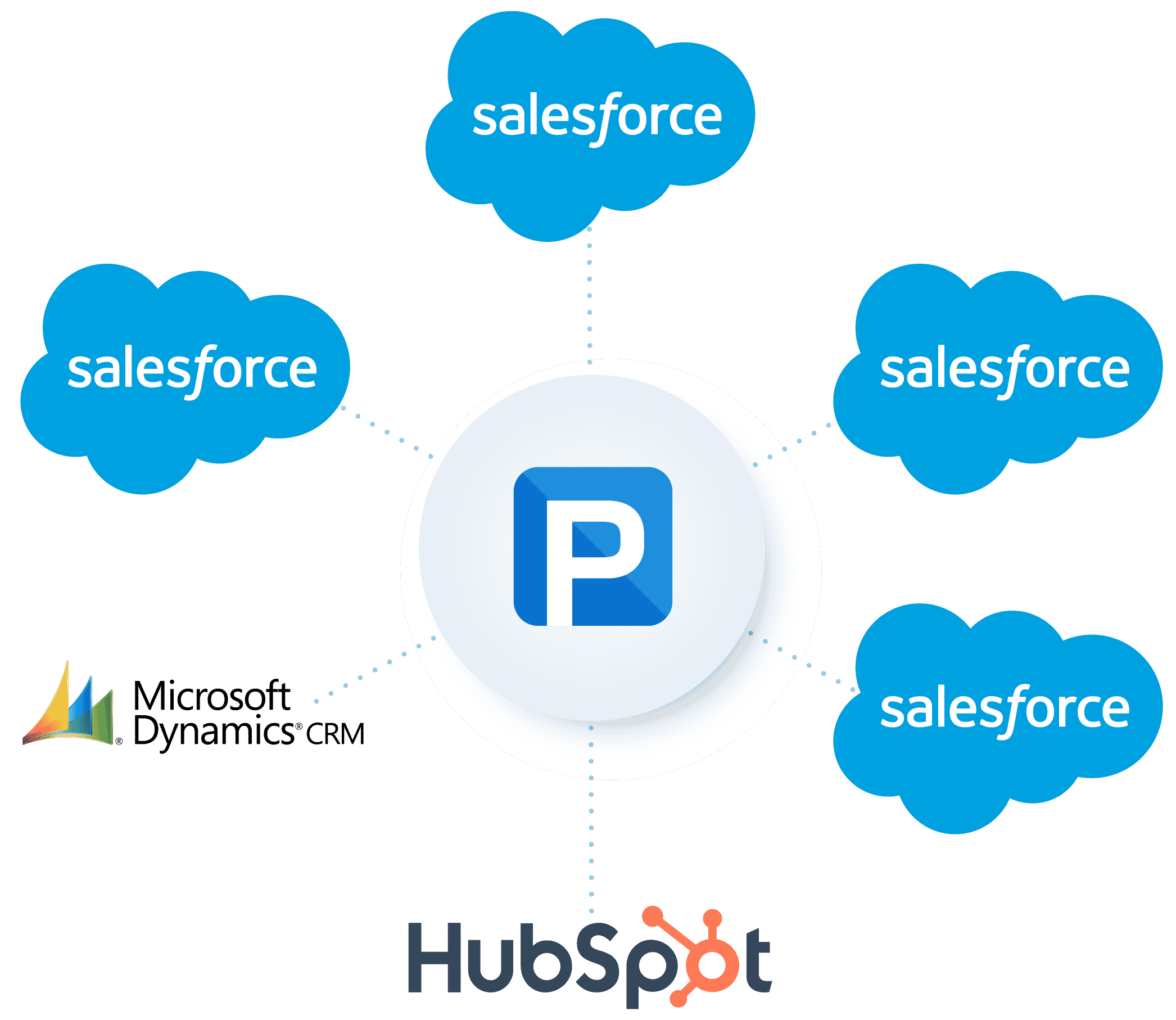 Sync, map and share data across internal CRM systems
Whether you have 2 internal CRM systems, or 200 different CRM orgs, you can instantly sync, map accounts and opportunities, and push all this mapped data and sales team information back into each CRM so sales, marketing and customer success teams can see everything they need where they already work.
Data-driven partnering
Use real-time partner data to identify 10x more partner pipeline, track partner pipeline, inform sales playbooks, and enable partner-to-partner strategies.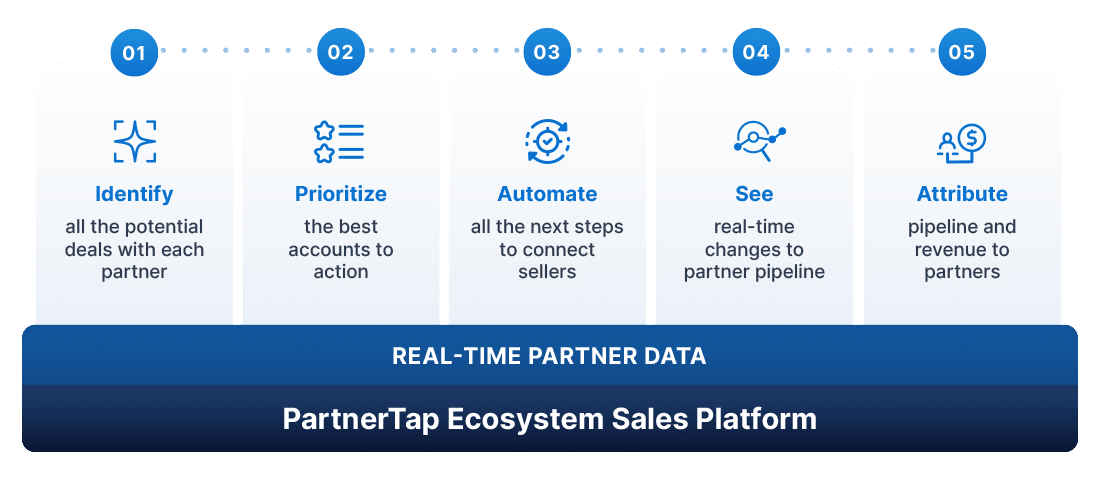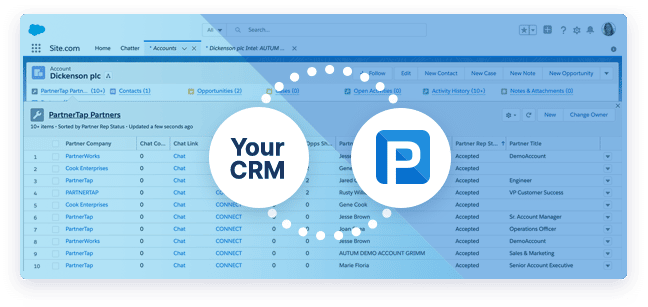 Enrich Salesforce CRM & PRM
Push all of your mapped partner data back into your CRM so that everyone involved in your go to market and supporting customers can leverage the best partners to sell more, drive more usage, and make customers successful.
Co-Selling Platform
PartnerTap is the only partner ecosystem platform designed for the enterprise. We give you the data, automation, and easy-to-use co-selling software to drive more revenue with and through partners.
PartnerTap Accelerates Revenue
2900% More new logo deals sourced in first year
4xMore revenue sold through reseller in first year
$110M ACV of single deal sourced and closed with PartnerTap
100% Real-time account mapping