Operationalize sell-thru, sell-with,
co-sell, and P2P
PartnerTap gives sales teams a powerful data sharing and sales platform that connects your sellers with the right partner contacts on each account. Sales reps get the up-to-date data they need to co-sell with peers or support resellers assigned to their accounts and can collaborate on shared opportunities in real time.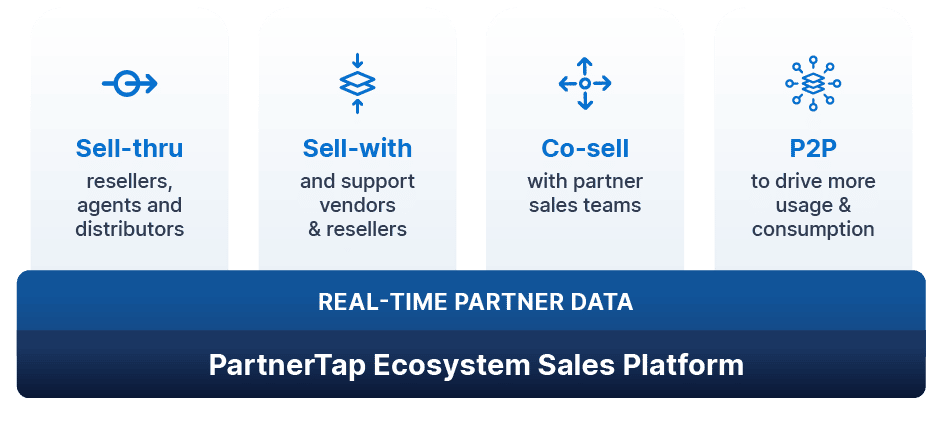 See partner data inside your CRM
Ensure your sellers always know exactly who to work with on each account and deal with up-to-date mapped partner data back pushed into your CRM.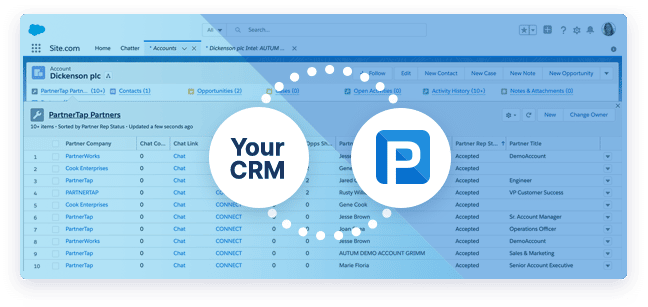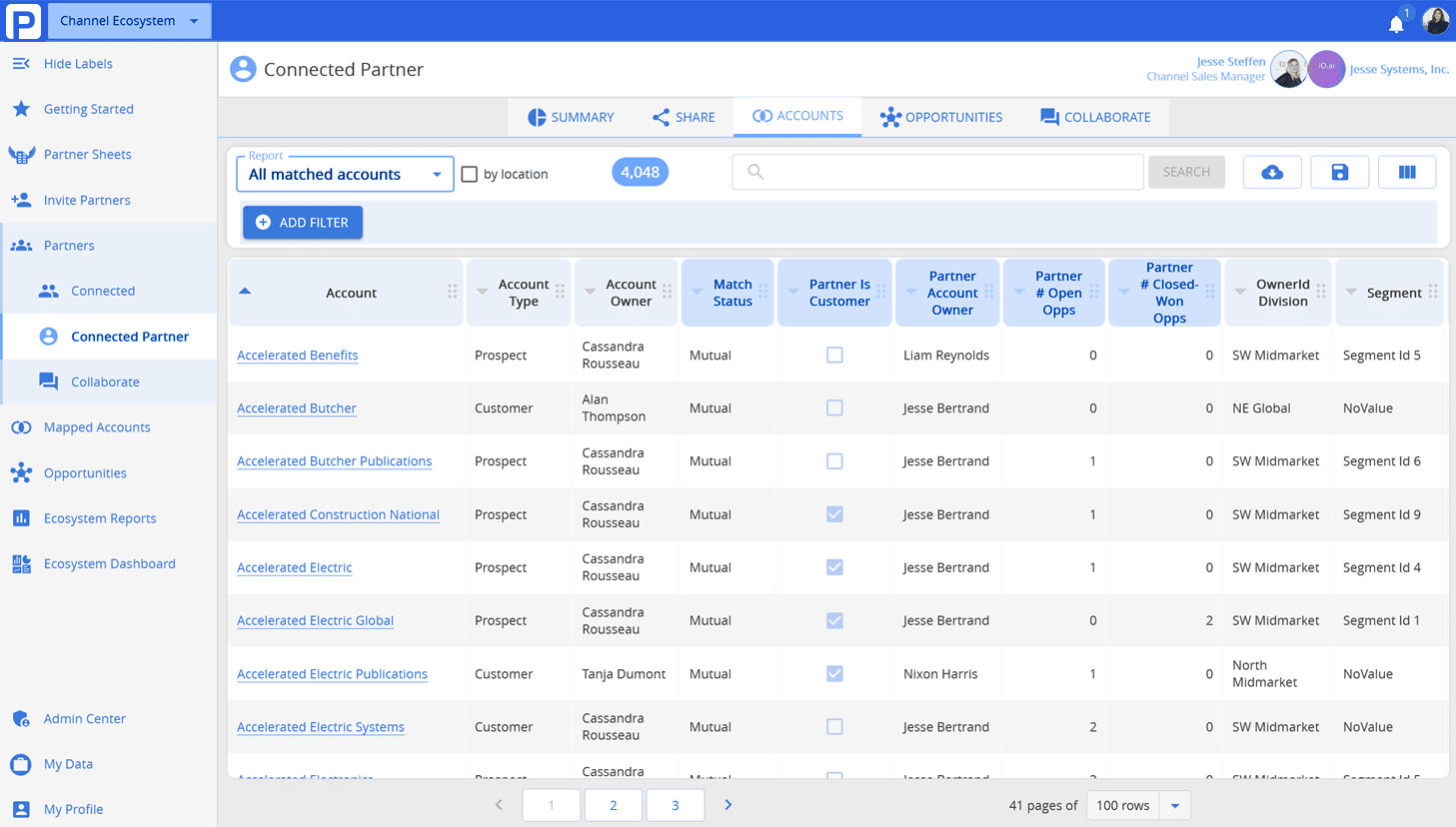 Share opportunities with trusted partners
Sales reps can share opportunities with their trusted partners that can help influence and accelerate each deal.
See and track partner pipeline
Track partner and reseller pipeline post-deal registration and see real-time changes on each opportunity as it progresses through the sales cycle.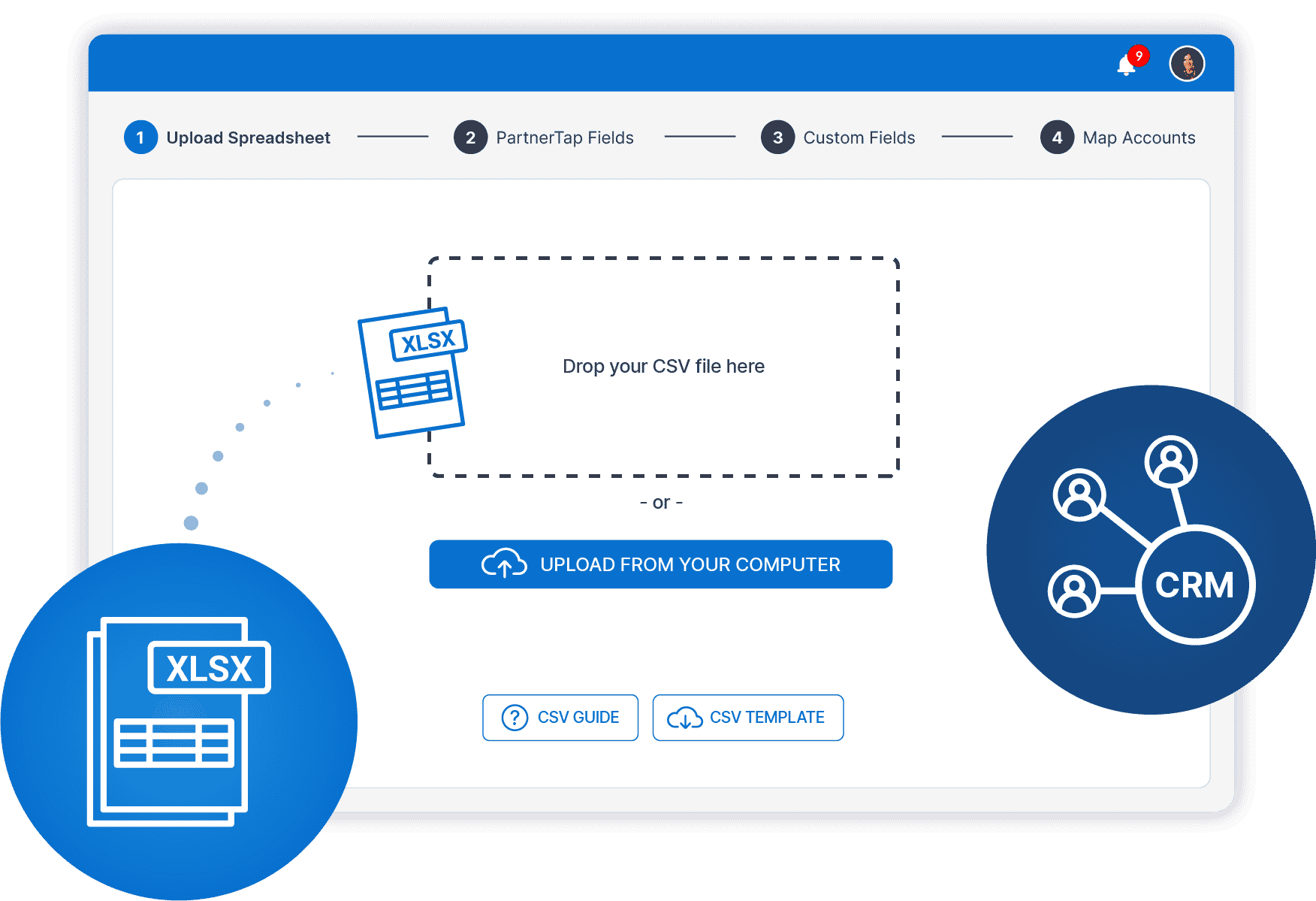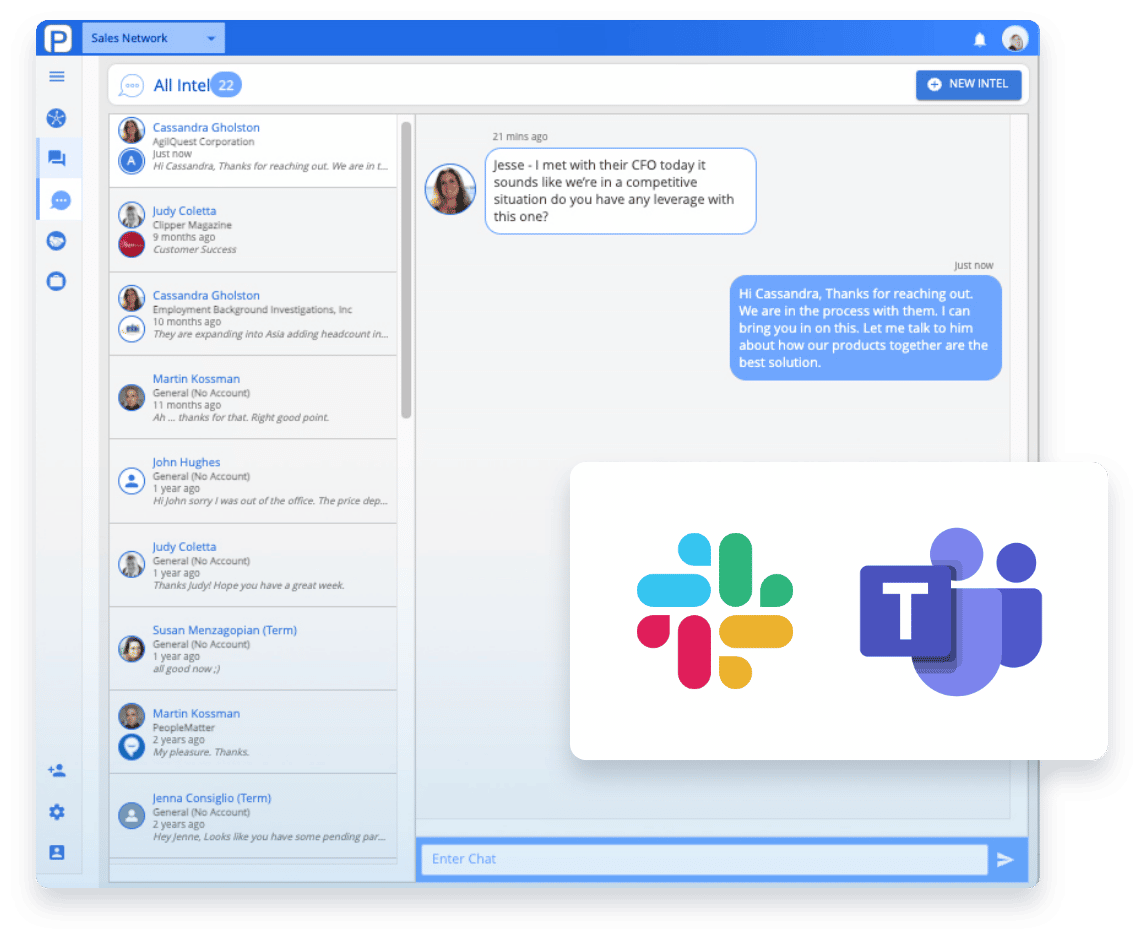 Chat and collaborate
Our mobile partner sales app makes it easy for sales reps to instantly chat with partners on specific shared accounts to get the inside scoop or help on a deal. Also works with Slack and Teams.
Track partner influence
Get full visibility into partner collaboration on specific accounts and deals. Route leads to the best partners, improve partner compensation, and get partner data to improve your partner scores.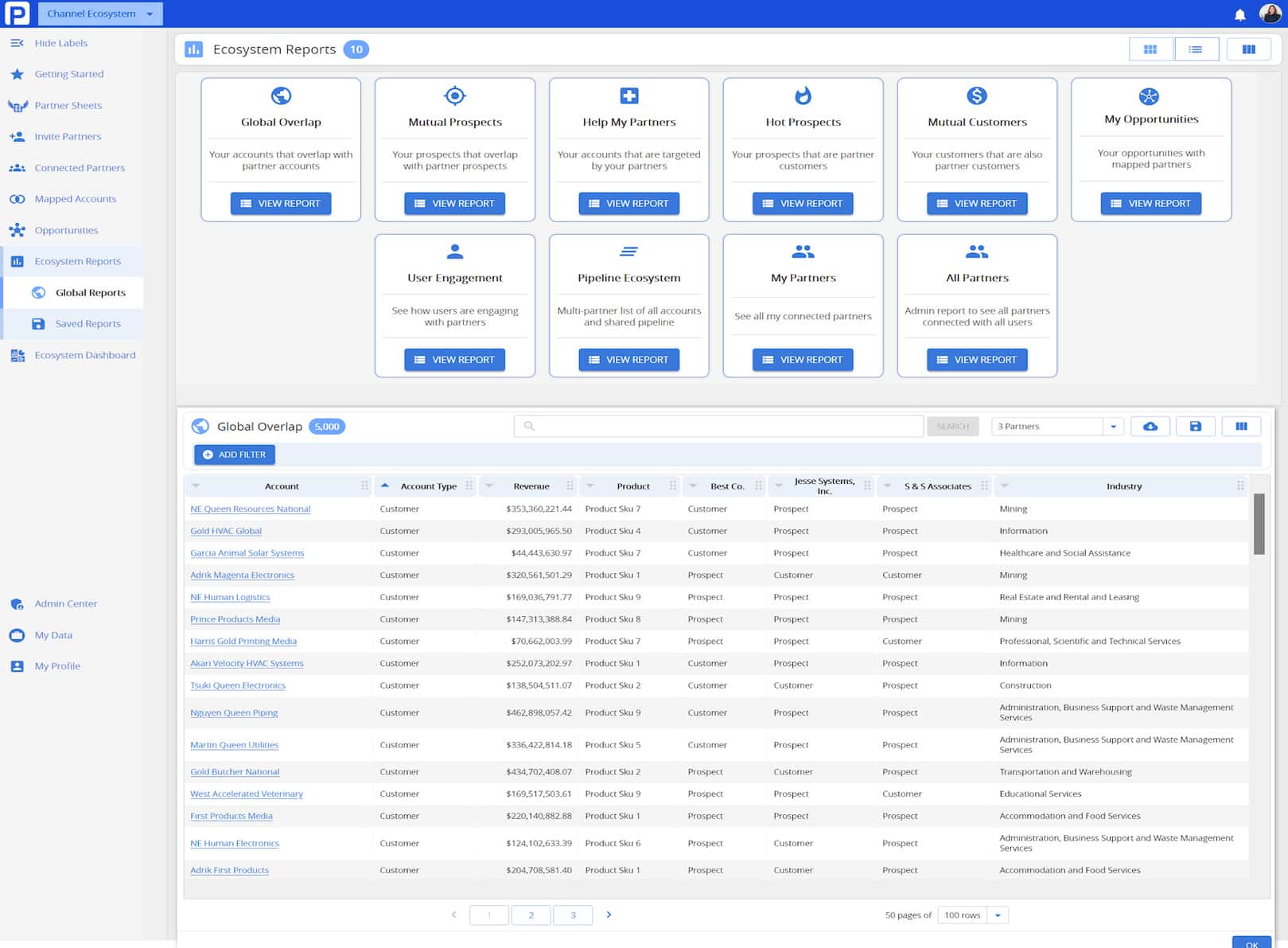 Integrations
Works instantly with your CRM
Connect, share and see data from partners regardless of which CRM they use with 100% native integrations.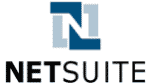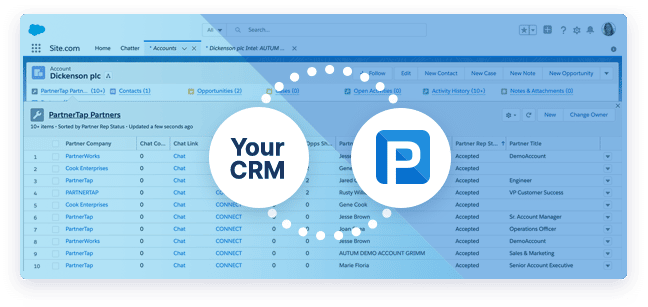 Salesforce Managed Package
Push PartnerTap data back into your CRM so sales reps and GTM teams have the partner data they need where they already work.
PartnerTap Accelerates Ecosystem Growth
10x More new logo deals sourced with partners
$1MPipeline sourced during 30-day pilot
$110M Deal sourced and closed with PartnerTap
100% Real-time account mapping