How it works
PartnerTap is easy to set up and gives you full control over what you share with each partner.
01

Sign up for free

Channel teams can use PartnerTap free to map unlimited accounts with unlimited partners – forever.
Connect with your CRM. Sync with your CRM to have your accounts instantly pulled into PartnerTap. 100% native integrations mean you don't need any 3rd party system and it just works. Or, upload your accounts via .csv file.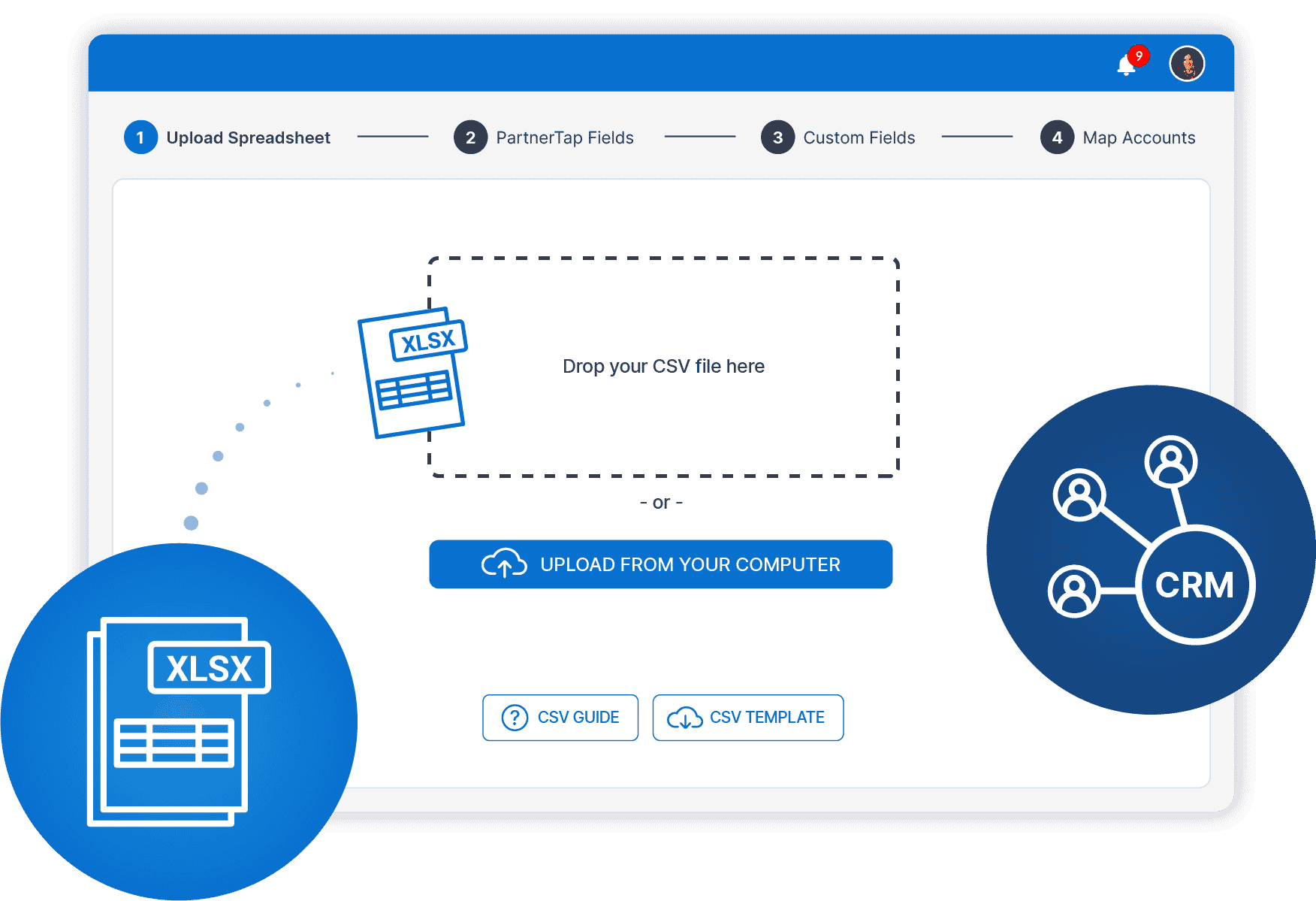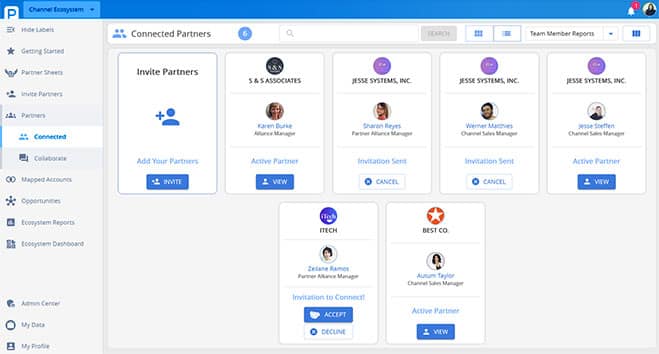 02

Invite your partners

Invite partners to connect with you on PartnerTap for real-time data sharing and account mapping. Invited partners can use PartnerTap for free.
Control what you share. You decide and control what data you share with each partner.
Upload partner spreadsheets. Upload those partner customer lists you already have to instantly see the overlap with your accounts and sales reps.
03

See your account overlap

Instantly map millions of accounts to see where your customers and prospects overlap. Opportunity reports show where your partner already has existing relationships and could help accelerate your deals.
See partner account owners. Get up-to-date partner sales rep information so your sellers know exactly who to work with on each account.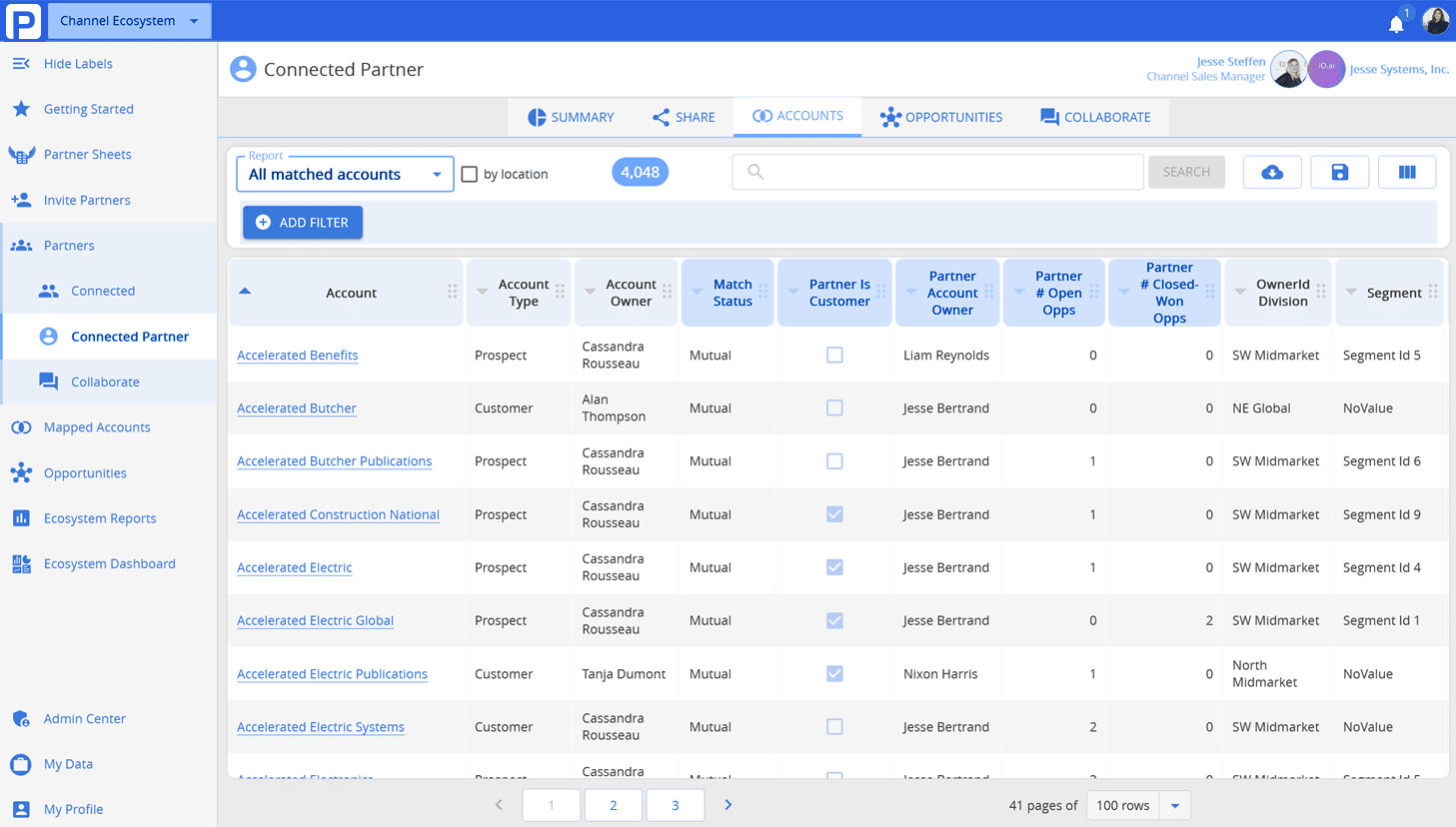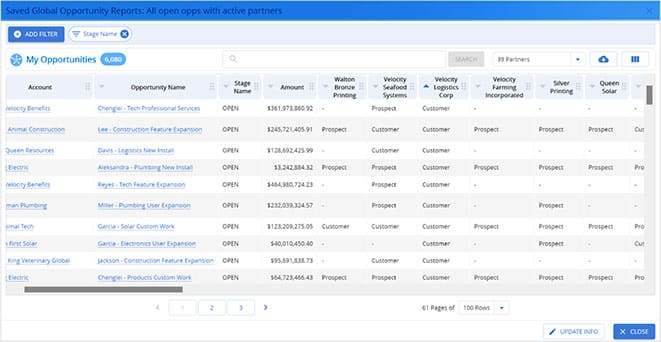 04

Upgrade for advanced ecosystem features

See net-new greenfield accounts, upload unlimited partner spreadsheets, and access powerful multi-partner ecosystem reports to identify the best partner(s) to help get into each account.
Share and track partner pipeline. Track shared opportunities from all your partners in one place. Get real-time visibility to each partner opportunity as deals progress through the sales cycle.
05

Enable sales teams inside your CRM

Use our managed package to push all mapped partner data back into your CRM. Sales, marketing, support and success teams will have real-time visibility into every partner engaged with your customers and prospects.
Native CRM reporting & dashboards. Include partner data in your CRM reports and dashboards.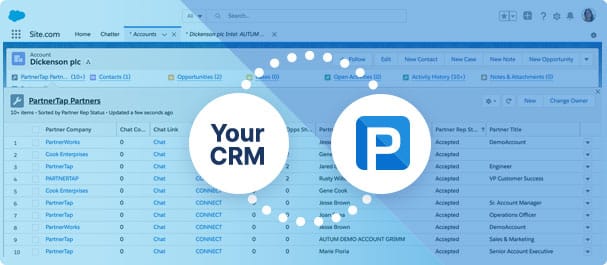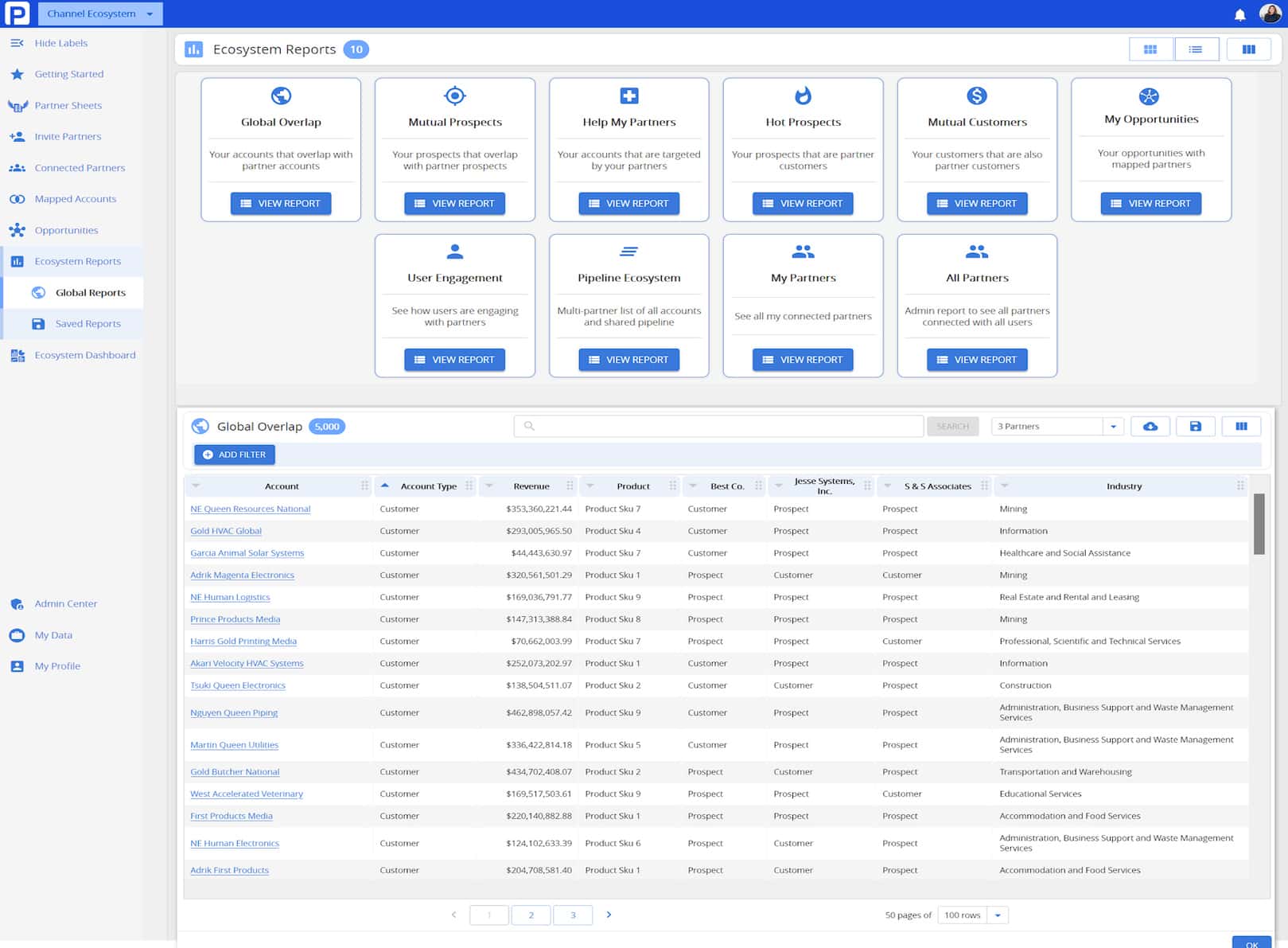 06

Build a powerful ecosystem-wide data lake

As each partner connects and shares data you'll build up a powerful multi-partner view of every customer, prospects and sales opportunity.
Enrich your account data. Simply upload any other company-level data and PartnerTap will automatically map, normalize and append the data to each account record for easy viewing and analysis.
Ecosystem-informed growth strategies. Empower every channel, sales, product, marketing, and success person at your company to leverage ecosystem data in their planning and growth strategies.
PartnerTap Accelerates Ecosystem Growth
10x More new logo deals sourced with partners
$1MPipeline sourced during 30-day pilot
$110M Deal sourced and closed with PartnerTap
100% Real-time account mapping