VAST Data is on a mission to democratize fast access to all data with innovative storage technology. Selling their products through a 100% indirect model, VAST Data works closely with technology companies and resellers around the world. As the fastest-growing storage company in history, VAST Data is doing a great job delivering a best-in-class product, building trusted partner relationships and empowering resellers to sell.
Like most companies that sell through the channel, VAST Data has a growing team of Channel Managers that own the relationships with resellers, and a team of Field Sales Reps who engage with partner sellers to support and accelerate deals. VAST Data also works closely with alliance partners with complementary technologies. Growing 5x in the past year, the channel and alliance teams are clearly doing something right.
Michael Cullen, Channel Manager at VAST Data, first heard of PartnerTap when he was invited by his peer at Stratascale. Within five minutes he had signed up for PartnerTap, mapped accounts, and was identifying specific target accounts for introductions. Phil Manez, Director of Channel Sales at VAST Data, agreed it was a top priority to get an ecosystem-wide view of their target accounts, and PartnerTap was rolled out to a crowd of cheers at VAST's sales kickoff in NYC just two months later.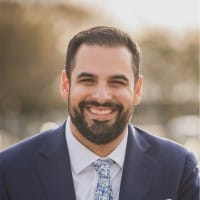 We set out to understand the entire ecosystem around our target accounts. PartnerTap is now the single source of truth for the entire partner ecosystem around our target accounts."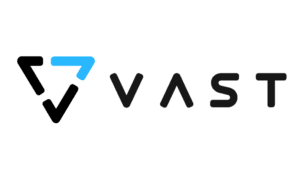 "My Stratascale Channel Manager invited me to PartnerTap, and in less than 5 minutes we had mapped accounts and were identifying companies to target."
 – Michael Cullen, VAST Data Channel Manager
Before using PartnerTap, the VAST Data field sales reps would regularly receive account lists from partners, but had no way to mine the valuable information from them. They would typically upload these lists into a Google Drive folder where they would sit untouched. Katy Collins, Global Channel Programs Manager at VAST Data, leads operations and programs for their reseller channel. Katy has embraced PartnerTap and immediately put in place a new process whereby field reps can now send any list they receive to their channel manager who uploads it into PartnerTap. This process gives everyone visibility into which partners are engaged at each account, while building up a rich ecosystem-view of their accounts and opportunities.
"PartnerTap has turned all those partner account spreadsheets into a powerful growth driver for us. Instead of sitting in a silo, they now enrich our view of every customer and prospect."
 – Katy Collins, VAST Data Global Channel Programs Manager
"When I show PartnerTap to our other partners they agree it's a no brainer and are ready to get started."
 – Michael Cullen, VAST Data Channel Manager
In addition, the VAST Data teams are inviting partners to connect with them on PartnerTap and share real-time account owner information on shared accounts. All this valuable partner data is then pushed back into their Salesforce account using PartnerTap's Salesforce managed package. This means sales reps can see every partner relationship on their target accounts right inside Salesforce – no need to login or look anywhere else.
"There was a legit round of applause for PartnerTap when I introduced it at SKO this year. What really got our reps excited was seeing all their partner data on each account right inside Salesforce."
 – Phil Manez, Director Channel Sales, VAST Data
"The data we get from PartnerTap helps us drive conversations with partners that are more tangible and generate more results."
 – Michael Cullen, VAST Data Channel Manager
PartnerTap impact and best practices at VAST Data:
Top-level executives support PartnerTap as a strategic channel program
Connected PartnerTap directly with their Salesforce CRM for real-time data mapping
Push all partner data back into Salesforce CRM so Sales Reps can see which partners have relationship at each target account – without having to login or look anywhere else.
Use PartnerTap reports to identify top "Bounty Accounts" for each reseller to focus on
Every single partner spreadsheet that is ever received is quickly uploaded by channel managers and instantly mapped against all VAST Data accounts in Salesforce – enriching the multi-partner view of accounts.
Channel Managers use data from PartnerTap to drive actionable conversations that drive more results with each partner
Partner operations actively promotes PartnerTap to all partners in monthly channel webinar and channel newsletter.