World Travel Inc. is a global mid-market leader in corporate travel management. As the seventh-largest independent TMC in the U.S. with annual sales of $1.3 billion, World Travel Inc. focuses on providing clients with superior service, state-of-the-art technology, consulting services, and customization to meet their business needs.
World Travel Inc. enabled PartnerTap to gain a competitive edge in the corporate travel management space, helping them source new qualified partners and discover potential opportunities.
George Gadebusch encountered challenges trying to find new customers when he joined World Travel Inc. in March 2019 as VP for technology and product sales. The sales team typically discovered new leads by chance at industry events and exchanged LinkedIn messages to compare prospect and client account overlaps with partners. While World Travel Inc. earned numerous business opportunities through their existing partnerships, the team knew they needed to add more partners to gain a competitive edge.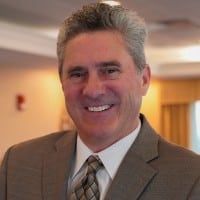 Imagine how many trade shows our GSMs [sales reps] would need to attend in order to build such a large and successful network in that time!"

George and his team joined PartnerTap in January to streamline the process discovering new potential opportunities and sharing leads with partners.
In four months of using PartnerTap, World Travel Inc. gained 315 qualified partners and won two new accounts referred directly to them through PartnerTap.
Using PartnerTap, World Travel Inc. has:
Discovered 718 potential partnering opportunities on matched accounts
Identified 315 new qualified partners
Had 328 meaningful exchanges with partners
Won 2 accounts directly through partners