Most companies still subscribe to a culture of data secrecy and protection which prevents them from reaching their full growth potential with their partners. The businesses that can shift to a culture of data-sharing with partners will outpace their competitors year over year. According to Gartner, "data and analytics leaders who share data externally generate three times more measurable economic benefit than those who do not."
Instead of creating a culture of keeping data siloed and hidden away from partners, business leaders should create cultures that promote data-sharing. When armed with the proper data, enterprise channel teams can work with their partners to optimize their route to market. This creates sustainable revenue streams and predictable growth.
It's understandable why most companies are reluctant to share their data openly–it can be quite risky. That's why using a neutral, third-party, digital platform is the safest way to share the necessary data with ecosystem partners. A platform like PartnerTap, provides an added layer of security, allowing enterprises to share data and see exponential growth.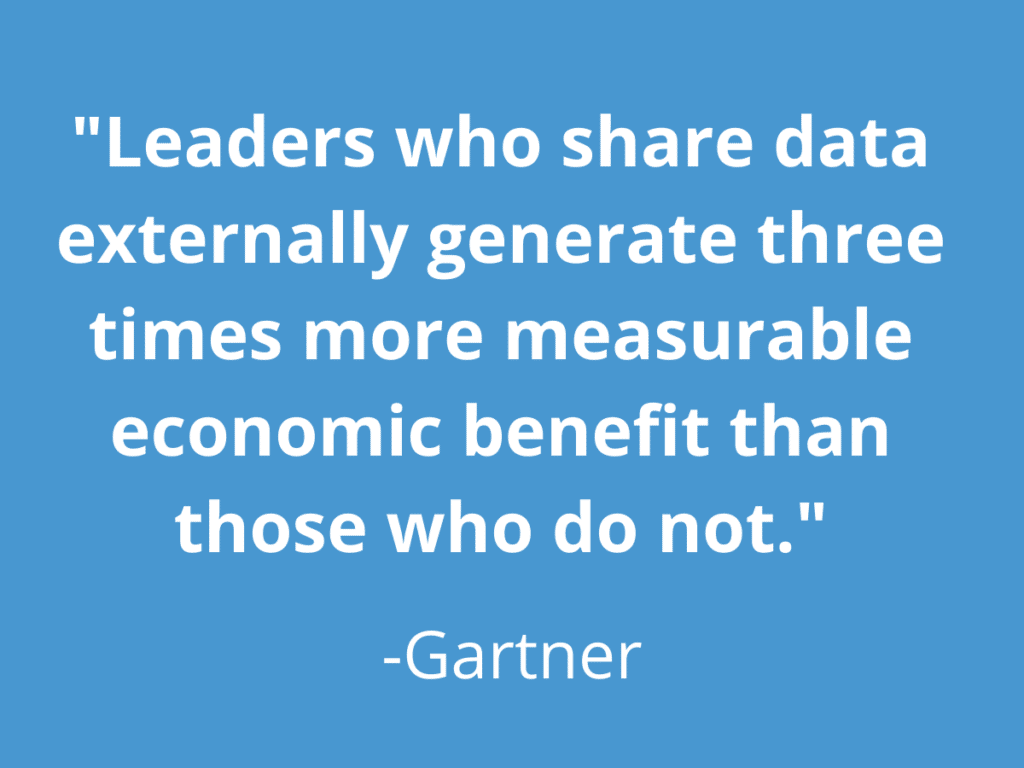 Ecosystems Require Data-Sharing
Everyone is moving towards an ecosystem model to stay competitive. A recent article from McKinsey stated that "most global companies are now actively considering the ecosystem business model given its value-generation potential…the integrated network economy could represent a global revenue pool of $60 trillion in 2025."
Ecosystems are the best model for sustainable revenue growth. It's no wonder why large enterprises are adopting ecosystems as their standard business model. However, most enterprises are still hesitant to share data. A survey conducted by Accenture found that "one area where many [companies] keep the reins tight is data. Yet data sharing is essential to sustaining an ecosystem." All the top analysts agree that you have to share your data if you want to fully leverage your ecosystem.
Data-Sharing Business Culture
Business leaders need to create a culture of data sharing. This requires a top-down approach from the executive team all the way to the sales floor. According to Gartner, "although it's not easy to change the status quo, data and analytics leaders must focus on establishing trust-based mechanisms and preparing a data-sharing environment." The employees at your company have to know it is not only okay to share account data with their partners, but it's also encouraged. These employees also need to be supported by technology, including data-sharing platforms. This will help them securely share the data they need to see more opportunities with their ecosystem partners and bring in more revenue.
The most important component of data sharing is security. Right now channel and sales teams are sharing account information back and forth with their partners through Excel spreadsheets. The security of these sheets rests on the shoulders of the people who sent them. This leads to inconsistent sharing between partners due to a lack of security, which in turn leads to loss of revenue.
A secure, neutral platform solves these issues by:
Instantly mapping your account data
Showing your account overlap with all of your ecosystem partners
Signaling to your employees that data sharing is central to your business
Ensuring that your account data is safe and protected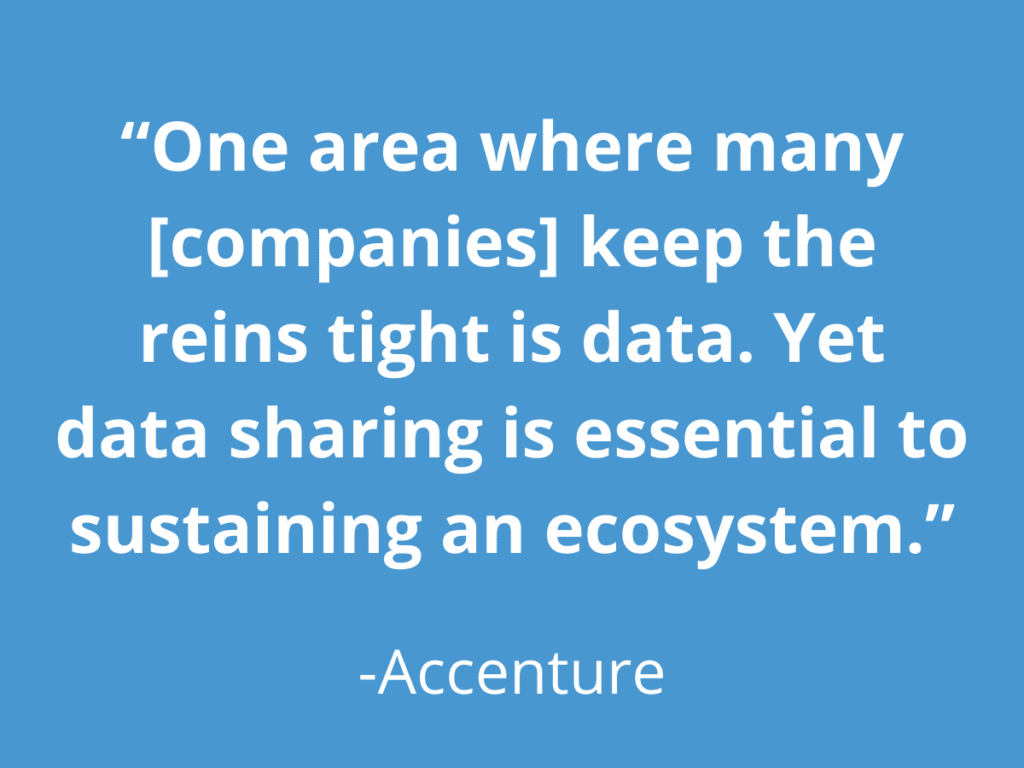 Securely Share Data with a Neutral, Digital Platform
The good news is, that you can use a secure digital platform to protect all your data. A neutral, third-party, digital platform like PartnerTap acts as a digital vault for all the data shared between you and your partner. This way you can extract the necessary insights, identify untapped opportunities, and guide your partner strategy.
Security is always the number one concern for enterprise users. That's why we have stringent security practices to protect our client's data.
Some of our security processes include:
Hosting on SOC 2, HIPAA, GDPR, and HiTrust compliant cloud servers
Static code analysis
Encryption at rest and transit
Intrusion detection
Third-party penetration testing
SOC2 Type II audits
These are just a few of the security measures we have put in place to secure customer data. We never use Personal Identifiable Information (PII), leaving our clients' customer data safe and compliant.
Control What Data You Share
PartnerTap also has robust sharing controls within the platform so that each company can limit what account information is being shared with their partners. This adds a level of security that companies otherwise wouldn't have if your sales reps are sharing Excel spreadsheets.
Final Thoughts
Ecosystems are at a critical point, on a path with only two directions. To share or not to share? In our opinion, the choice is easy. The companies that choose to share data with their partners will see three times as much revenue as their competitors. Whereas, the businesses who choose to keep their data secret, will miss out on key opportunities and will lose money as a result. We realize enterprise companies have serious security concerns around their data and have built PartnerTap to meet that need. Using our neutral, third-party, digital platform, you can safely share data with your partners, increase revenue, and continue to see exponential growth year after year.