The Answer: An Account Mapping Sales Enablement Platform
So, now you know what Sales Enablement Teams and Sales Reps need to succeed after a merger, but you don't know how to get them across the finish line…. We have the solution for you. To drive revenue immediately after an acquisition you need to empower sales teams with the information they need where they already work.
This is exactly what PartnerTap does. It gives enterprises an easy way to automate account mapping, get detailed insights into each team's customer base, and cross-sell across divisions. Using PartnerTap, enterprises can quickly connect all CRMs, surface overlapping accounts, and connect sales reps to drive more revenue.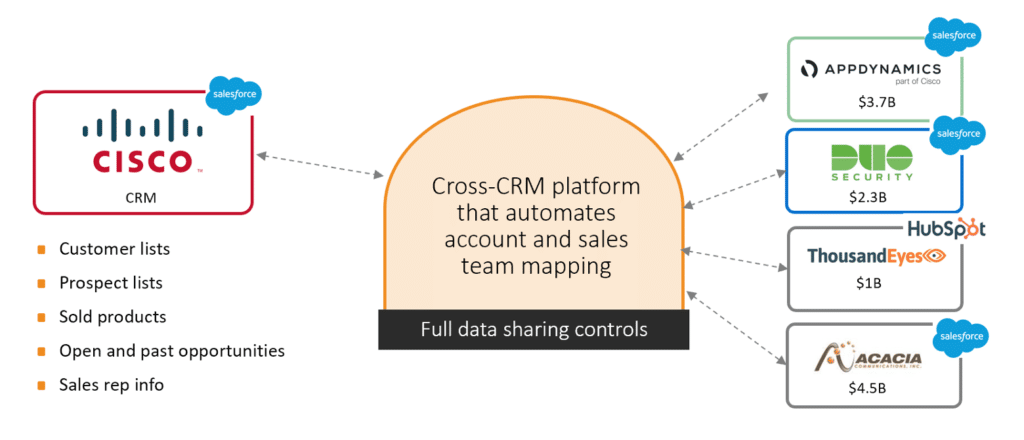 The PartnerTap Ecosystem Platform includes:
PartnerTap is highly configurable and can be set up with partners in just a few weeks. For the M&A scenario it can be up and running even faster. PartnerTap gives enterprises:
Products for everyone involved with driving revenue post M&A
Enterprise security controls
Superior account mapping technology and services
Sales enablement within all CRM systems
Sales collaboration and cross-selling within all CRM systems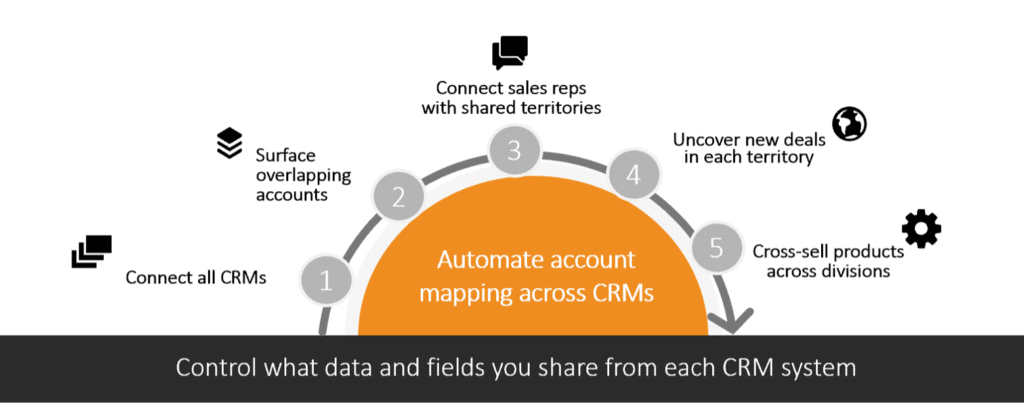 A Full Solution for Sales Ops, Sales Enablement, and Sales teams Post M&A
PartnerTap's Ecosystem Platform empowers everyone involved with driving more revenue with partners. It includes products for your entire sales team.
PartnerTap also meets all customization, security and data requirements of the most security-conscious enterprises.
PartnerTap's automated account mapping is faster and better at every level. At the core of our technology is our multi-company data structure and automated account mapping algorithms. We have invested heavily in our account mapping technology, services, and reports that give customers valuable multi-company views of each account.
If your company is investing billions to buy a company, it is important to invest in a platform that will set your newly combined sales teams up for success. PartnerTap can help you beat market expectations with an enterprise-proven solution with products for sales operations, sales enablement, and sales teams at both companies.