Multi-partner plays (co-selling with ecosystem partners) are the fastest way to grow your channel programs in 2021 and beyond. In order to meet your customers' unique business needs, you must bring together a best-of-breed solution from multiple partners. It is your job, as a solutions provider, to rally the correct partners to provide the best solution possible. It isn't easy to do, but the payoff is huge. By Microsoft's own account, "last financial year, co-selling generated over $15 billion in total contract revenue for Microsoft partners."
It's no longer fiscally responsible to have a go it alone mentality. To remain competitive, enterprise companies need to sell collaboratively with their ecosystem partners.
Co-Selling and Aligning with Your Ecosystem Partners
There are a few examples of companies that have built robust ecosystems and can co-sell effectively with their partners. Tech giants like Microsoft, AWS, HPE, and Google realized early on that they could grow exponentially if they gathered a host of ecosystem partners to provide a more holistic solution for their customers. Microsoft has even started giving their sales reps commissions for selling third-party solutions because "95 percent of Microsoft's commercial revenue flows directly through [their] partner ecosystem." They generate so much revenue through their ecosystem that they incentivize selling their partners' products and services.
This is the new business model that is quickly being adopted by major players in the space. According to IDC, "by 2024, those who adopt an ecosystem business model will grow 50% faster than companies that do not." The reason why an ecosystem model is so powerful is that it's easier to meet your customers' needs which leads to more consumption of your products or services. For example, MSPs can work closely with GSIs and ISVs to make sure their customers have the right software, implementation, and support to remain competitive. By working together, they become more valuable to the customer by providing an all-in-one solution; thereby, making their solutions more sticky. The key is to build out an ecosystem of reliable partners that you can align with on any one specific deal.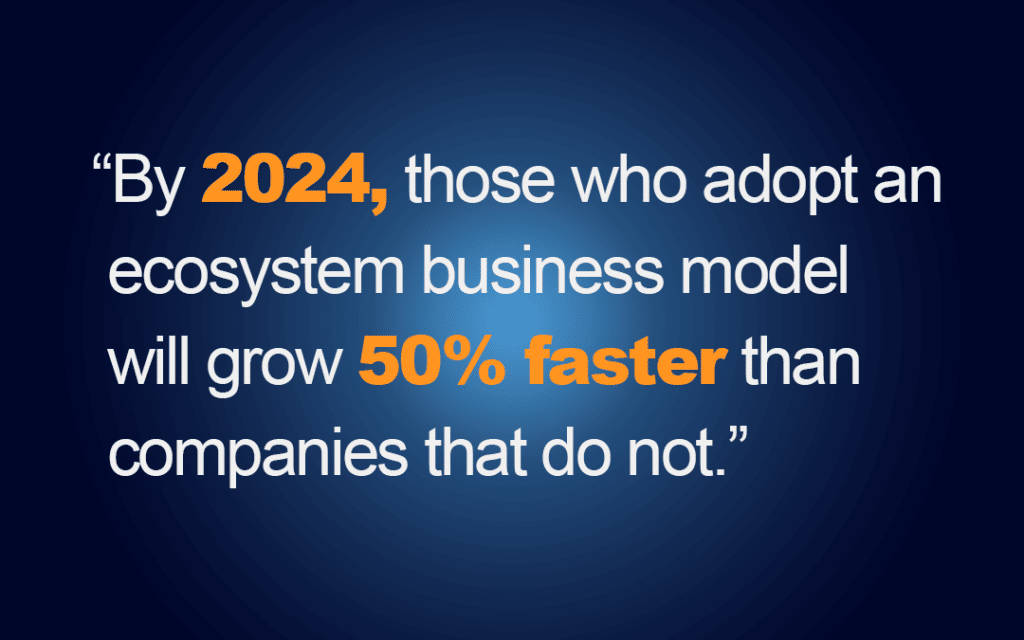 According to Forrester, companies with best-in-class partnership programs:
Generate a greater share of their revenue from the partnership channel
Drive faster revenue growth within the partnership channel and at the overall company level
Are more likely to exceed stakeholder expectations on business metrics than companies with less mature partnership programs
Bringing multiple partners into the same deal is not easy. You've got to find the right set of partners, align, communicate, and then execute with them. To do this you have to think about what problem or problems your customer is trying to solve. If you lead with your customer's problems in mind, you can identify which partners within your ecosystem have the solutions to those problems.
Data and Multi-Partner Sales Plays
The right data and insights will show you which partners you need to engage with. The right tools can give you the proper visibility into your ecosystem so you can pinpoint which partners to use for which deal. Account mapping is one process that gives you this type of insight. When account mapping is done properly, you can see which partners overlap with you on specific accounts. Then you can begin reaching out to the necessary partners and find out which teams you need to align with.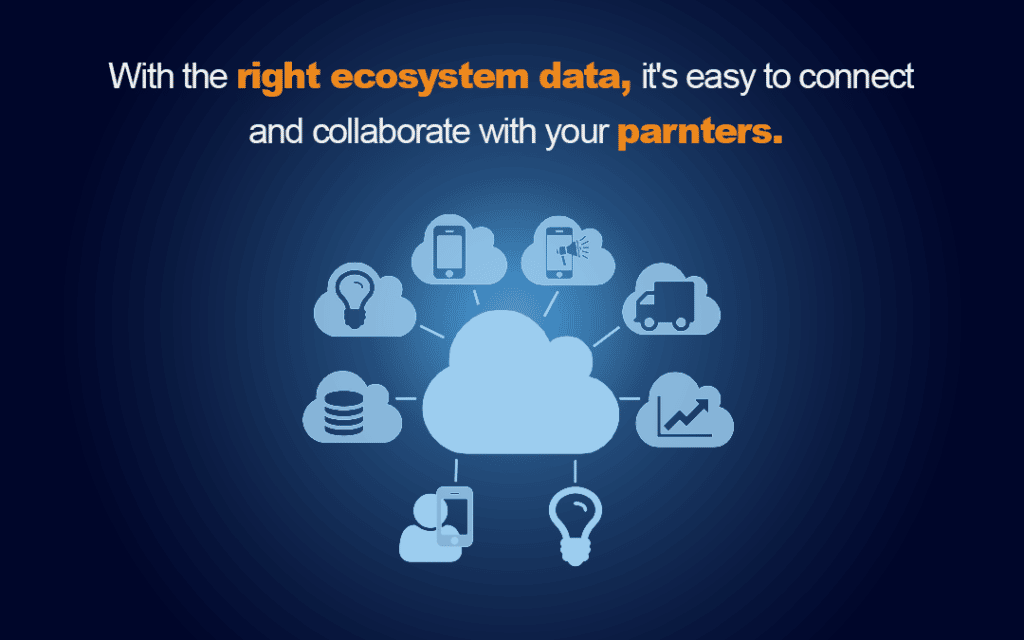 This is where automated account mapping can give partners and sales teams a competitive edge. With a global view of your ecosystem, you can see which partners you need in order to meet your customers' needs. This automated process accelerates co-selling and identifies more deals than if it was done manually. That's why enterprise companies see a Partner Ecosystem Platform as an indispensable tool for their channel teams.
Ecosystems are the Secret to Multi-Partner Plays and Customer Success
Co-selling with multiple partners is the best way to meet customer needs. You can't be everything to every customer, so you need partners to have solutions that work alongside yours. The companies that have large ecosystems of co-sell partners, will be the ones that see the largest growth in the coming years. It is just as important to have software that can pinpoint which partners you need to bring together on specific deals. It's this priceless vision into your ecosystem that will help you exceed customer expectations and close large deals quickly.
If you want to know more tips about multi-partner deals watch an interview with our CEO, Cassandra Gholston, here.